Register to receive a notification when this item is back in stock
Description
Experience the magic of cinema with the "Vitascope" LK601 DIY vintage movie projector. This 3D wooden puzzle, equipped with a hand-crank generator, serves dual functions: a mind-challenging building project and a unique entertainment source. Construct it piece by piece, insert the included black & white film, and invite friends and family for a vintage movie night!
Key Features:
Functional Cinema Magic: Comprised of 183 wooden pieces, this projector springs to life to show a black and white classic film, creating an enchanting cinematic experience.

Hand-Cranked Power: A testament to green technology, it requires no battery. Simply turn the handle to power the projector's light – the magic of mechanics at your fingertips!

Brain-Boosting Fun: Spend hours immersed in the intriguing process of building this model, challenging your mind and cultivating a sense of accomplishment.

Stylish Vintage Decor: Its antique-style design and delicate details make it a sophisticated decorative piece for your home or office.

Unforgettable Gift: Whether for a birthday, anniversary, or holiday, this unique and creative ROKR 3D wooden puzzle makes an unforgettable gift that shows your love and creativity.
*Notes: Due to customs policy, the wax may not be included in the package. Wax: you could use ordinary candles, crayons, beeswax, etc.
The ROKR 3D wooden cinema projector is designed with convenience in mind, featuring an access door in the middle for easy troubleshooting and film replacement. Experience the charm of vintage cinema with this ingeniously designed projector.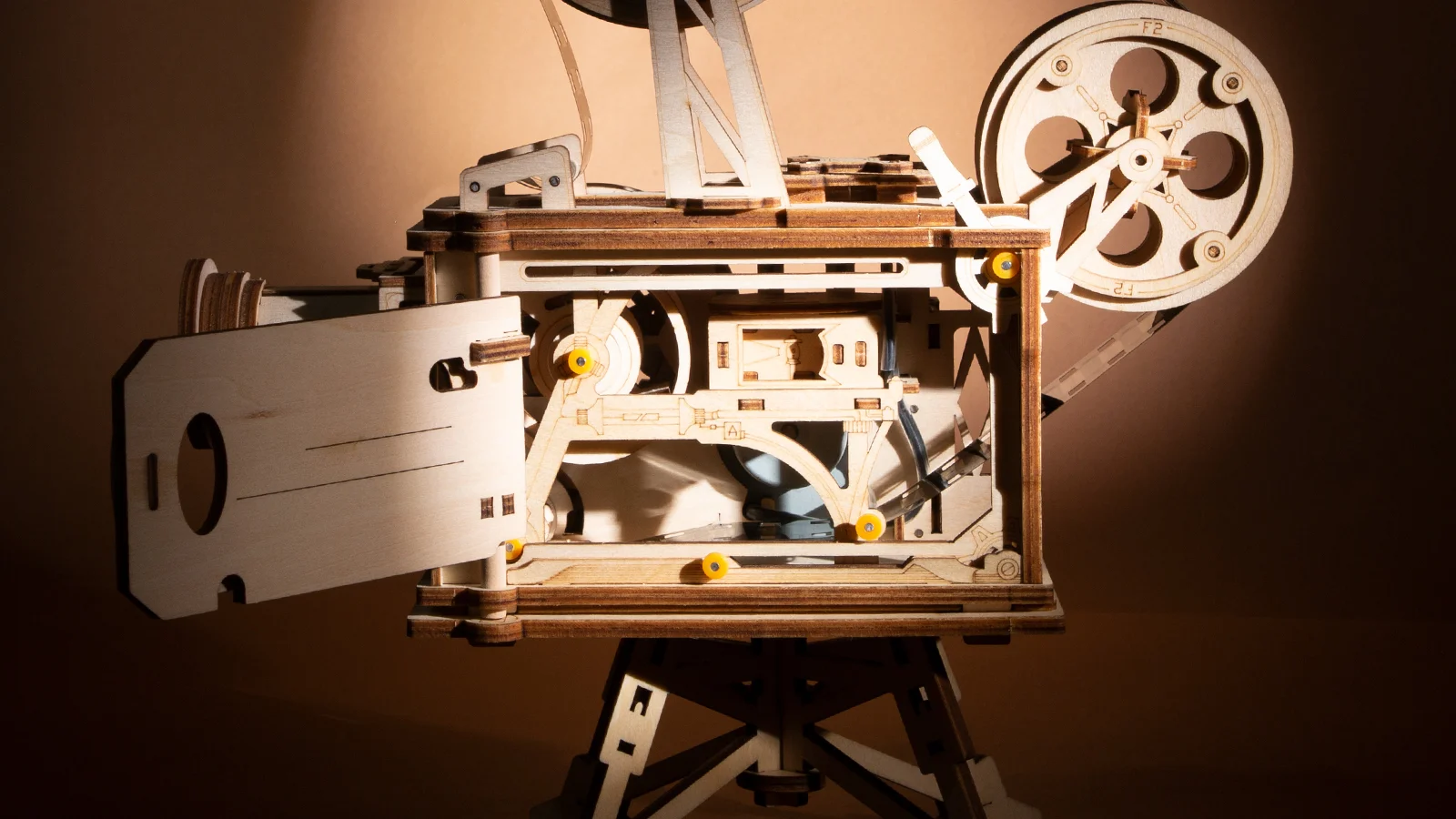 Adjustable Focus and Projection Angle: Vitascope LK601 is designed with an adjustable lens, allowing you to adjust the size and clarity of the projected picture according to your needs.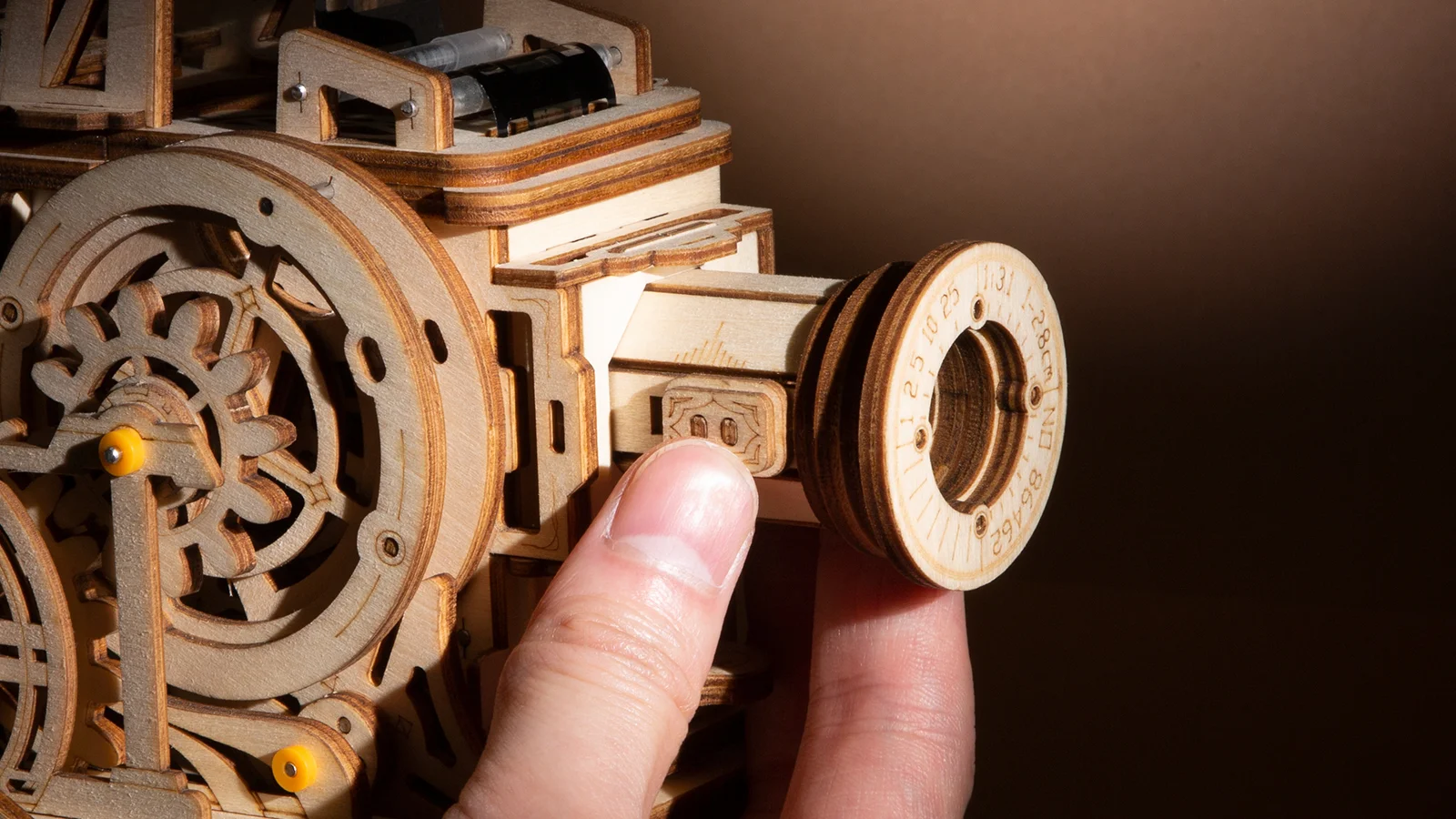 The classic 58-frame clips of Chaplin's Modern Times films can be viewed realistically by turning the wooden handle on the right evenly.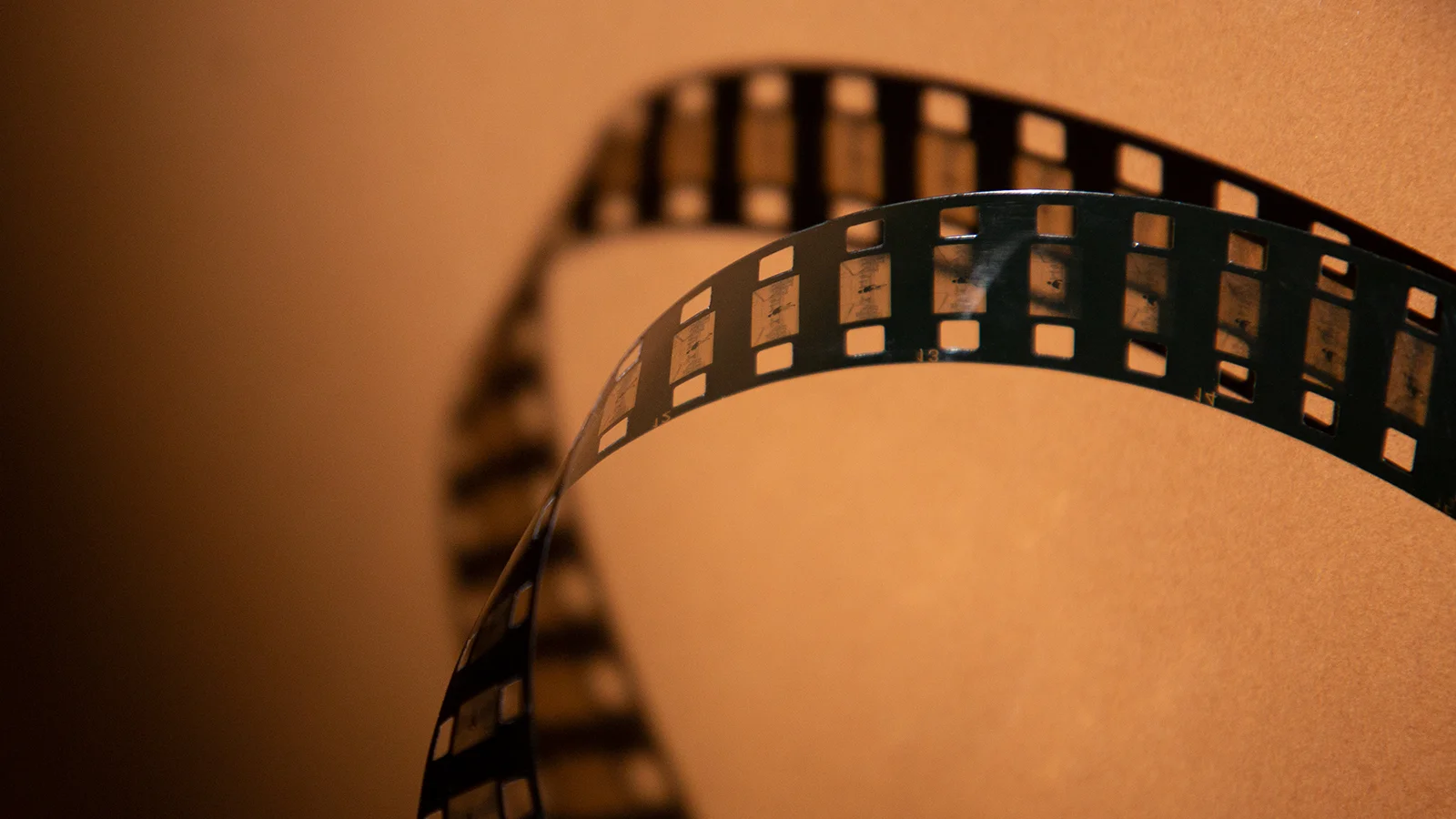 Specification
| | |
| --- | --- |
| Pieces | 183 |
| Assembly Time | 5h |
| Difficulty Level | ★★★★★ |
| Assembled Size | H:9.1"(23cm) W:5.2"(13.3cm) D:10.0"(25.5cm) |
Check our 3D Wooden Puzzle for more similar products!