Register to receive a notification when this item is back in stock
Description
Welcome to a magical journey through time with our "Tilt-A-Whirl EA04" music box, part of the Magic Amusement Park Series. This 3D wooden puzzle kit captures the whimsical charm of classic spinning teacups, set against the backdrop of an 18th-century gypsy circus tent, presenting an enchanting blend of history and imagination.
Designed like a vibrant stage, this Tilt-A-Whirl puzzle comes alive with blue and red curtains and a classical rotating staircase. At its center, a tall, rotating chassis tilts at an angle. When powered, the five teacups on the chassis spin gracefully among dazzling lights. As the melody 'Wind and Moon' plays, this DIY music box comes alive, transforming into an animated stage play.
Beyond a fun assembly experience, this hands-on project promotes cognitive skills, patience, and an appreciation for historical and creative aesthetics. Embrace the challenge and construct this mesmerizing Tilt-A-Whirl music box with your own hands!
Notes: Due to customs policy, wax and battery(AAA*3) may not be included in the package. Wax: you could use ordinary candles, crayons, beeswax, etc.
The overall shape of this TIlt-A-Whirl wooden resembles a gorgeous stage, with two red and blue color curtains wrapping it.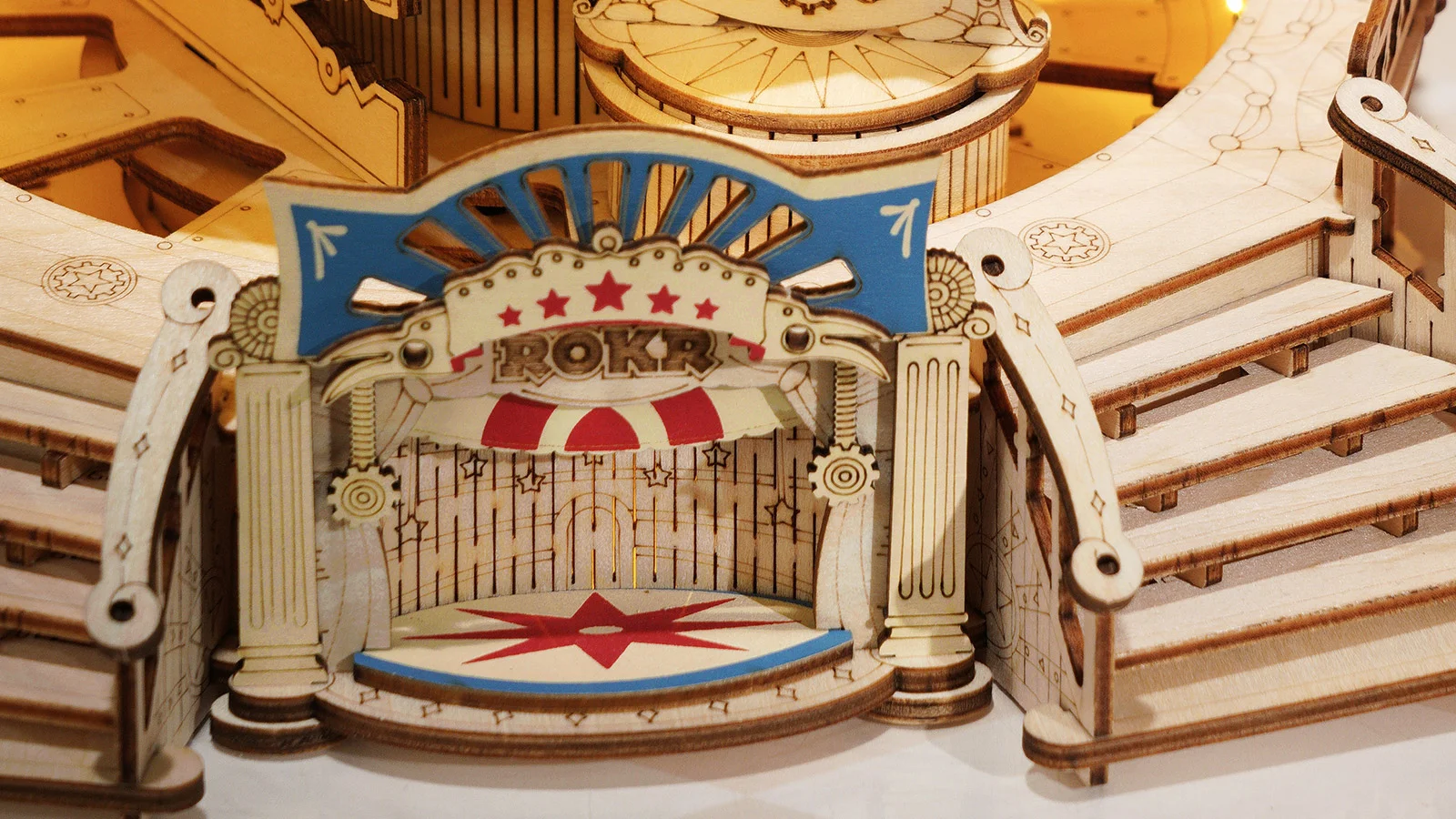 Behind the classical atmosphere of the half-rotating staircase, the tall rotating chassis stands at an angle.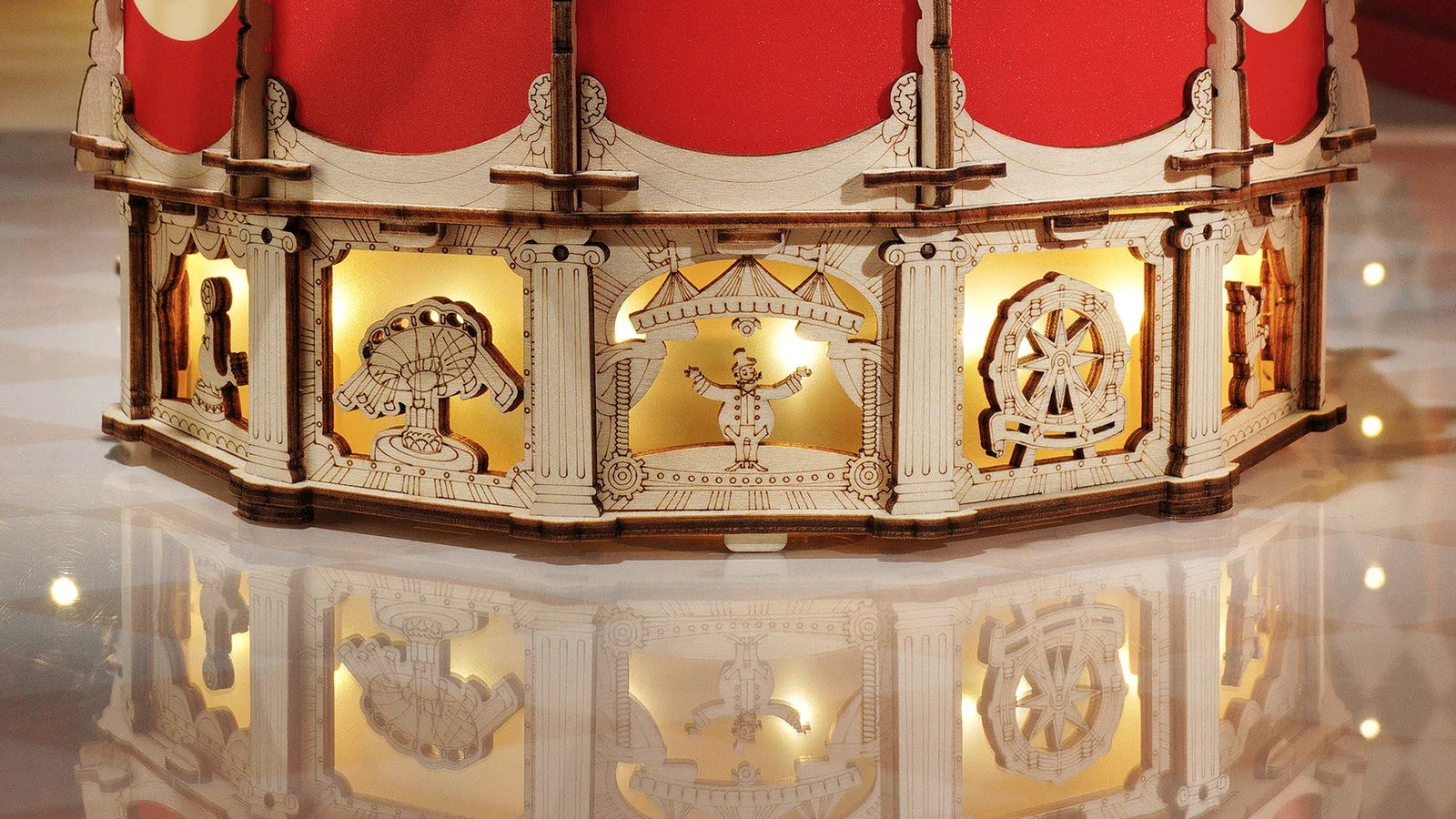 The five teacups on the chassis rotate regularly between the gorgeous running lights.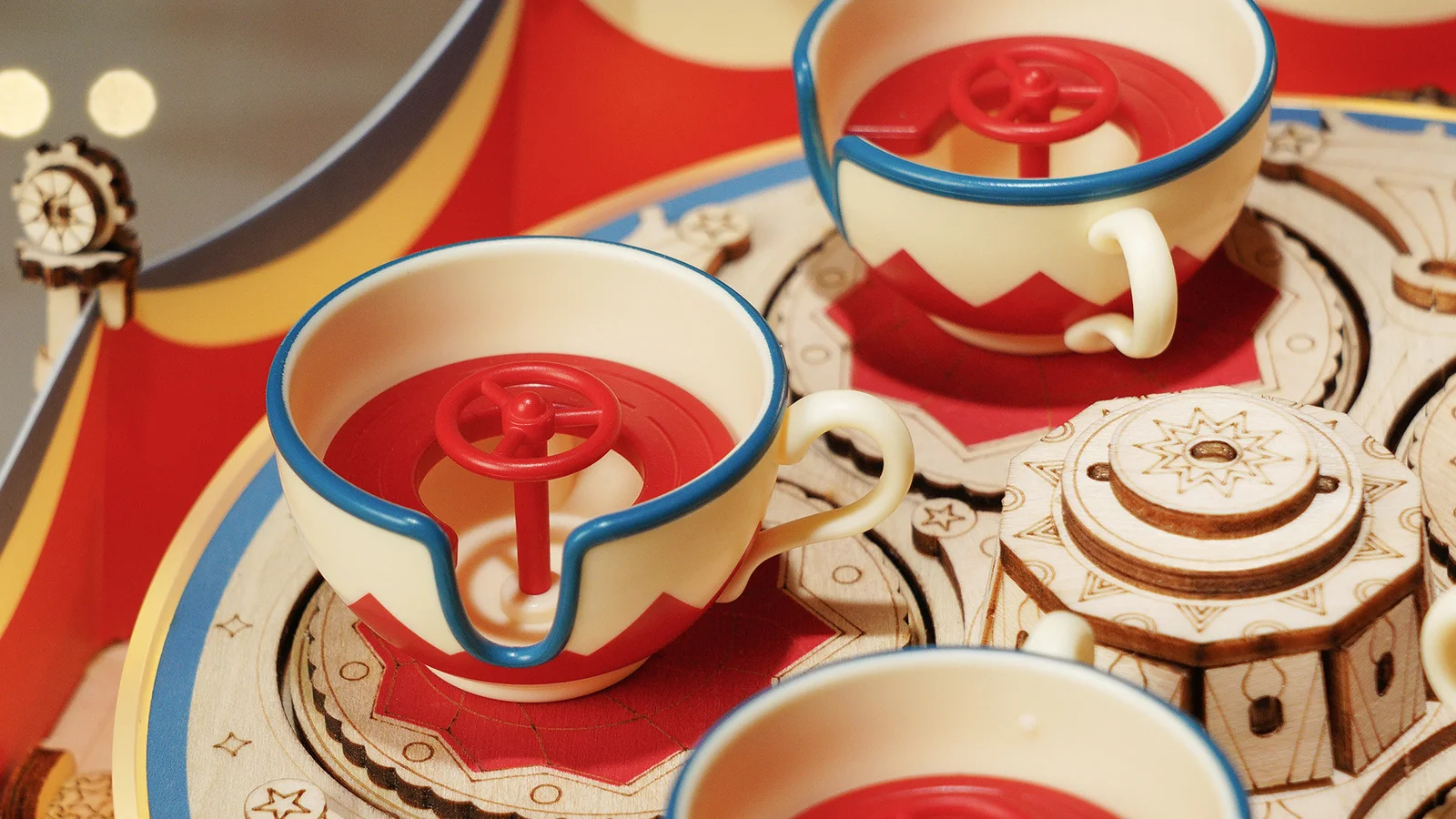 Specification
| | |
| --- | --- |
| Pieces | 280 |
| Assembly Time | 5.5h |
| Difficulty Level | ★★★★ |
| Assembled Size | H:7.28"(18.5cm) W:7.76"(19.7cm) D:8.82"(22.4cm) |
Check our 3D Wooden Puzzle collection for more similar products!