Register to receive a notification when this item is back in stock
Description
Embark on a magical journey with the "Sunset Carnival: A Melodic Voyage". This isn't just a picturesque scene of a golden sunset merging with a dreamy amusement park, it's an educational adventure that sparks creativity and imagination. Watch as the Ferris wheel ascends slowly, offering a view of the world from a unique perspective. As twilight descends, Mr. Rabbit heralds the start of an enchanting show with his trumpet, and Mr. Bear makes his grand entrance on his bicycle. This alluring performance not only captivates the eyes but also nurtures creativity and story-building skills.
Our DIY music box kit takes you beyond our previous 3D wooden puzzles, using a TV-like framework to create a complete narrative scene. This allows for the development of problem-solving skills and spatial understanding. The embedded rotatable Ferris wheel and the bustling circus scene further enhance fine motor skills and the fun of assembly. By presenting a richly varied spatial aesthetic, this product cultivates an understanding of aesthetic design, encouraging your amusement park dreams to take flight.
Notes
The package includes important information, and please keep it well for future reference. Children must assemble under the guidance of adults in case of swallowing.
The product does not include a Type-C power cable. Please prepare yourself.
The top light & backlight create a sense of sunset atmosphere. Sunset and the Ferris wheel reflect each other's radiance. Watch a beautiful sunset in your room at any time.
Turn the left button on the TV to control the lights; turn the right button to play the music: 1. Johann Sebastian Bach - Minuet in G from Anna Magdalena; 2. Beethoven - Minuet in G Major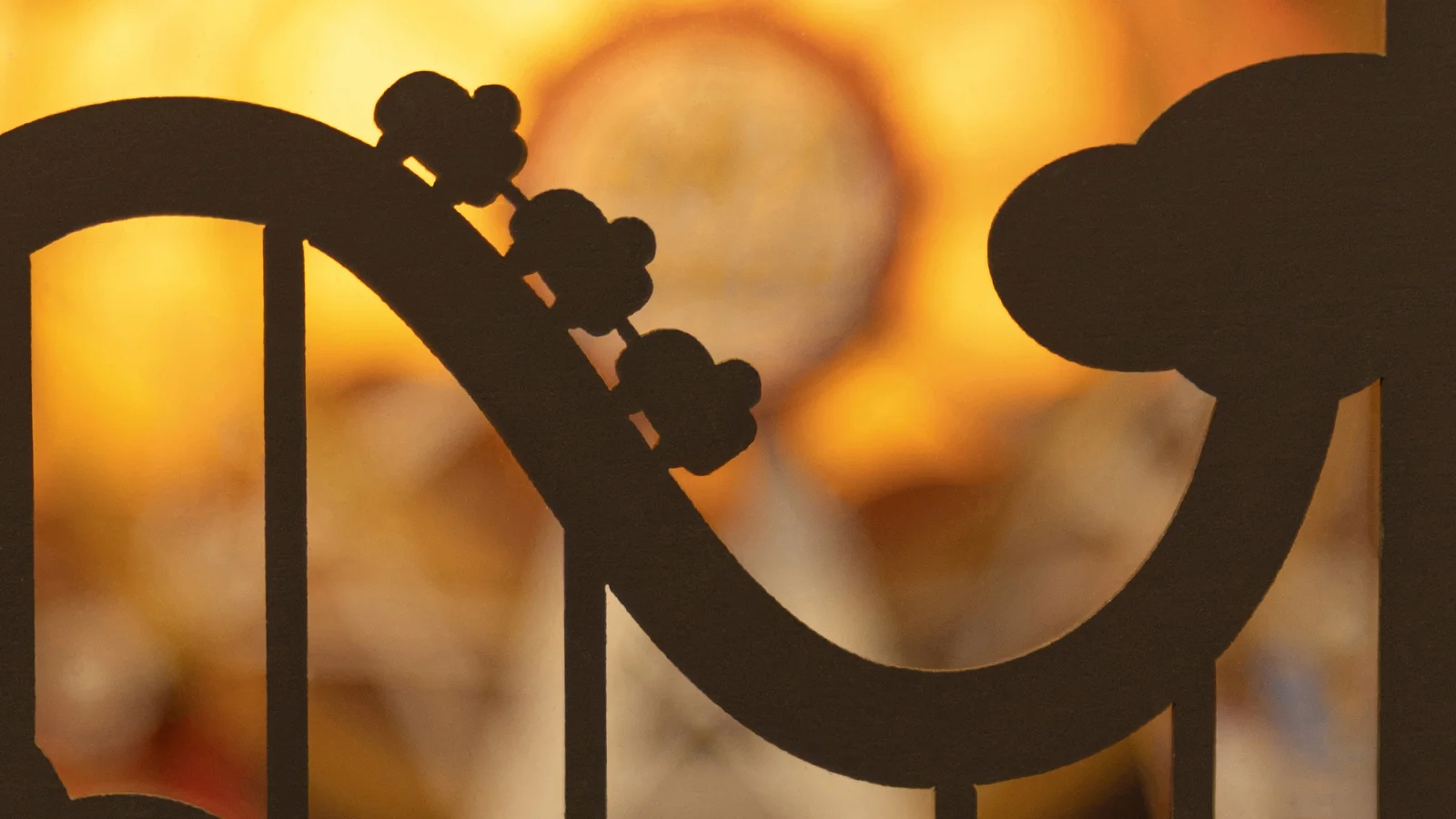 Built-in portrait silhouettes of visitors, roller coaster silhouettes, etc. restore the real amusement park scene.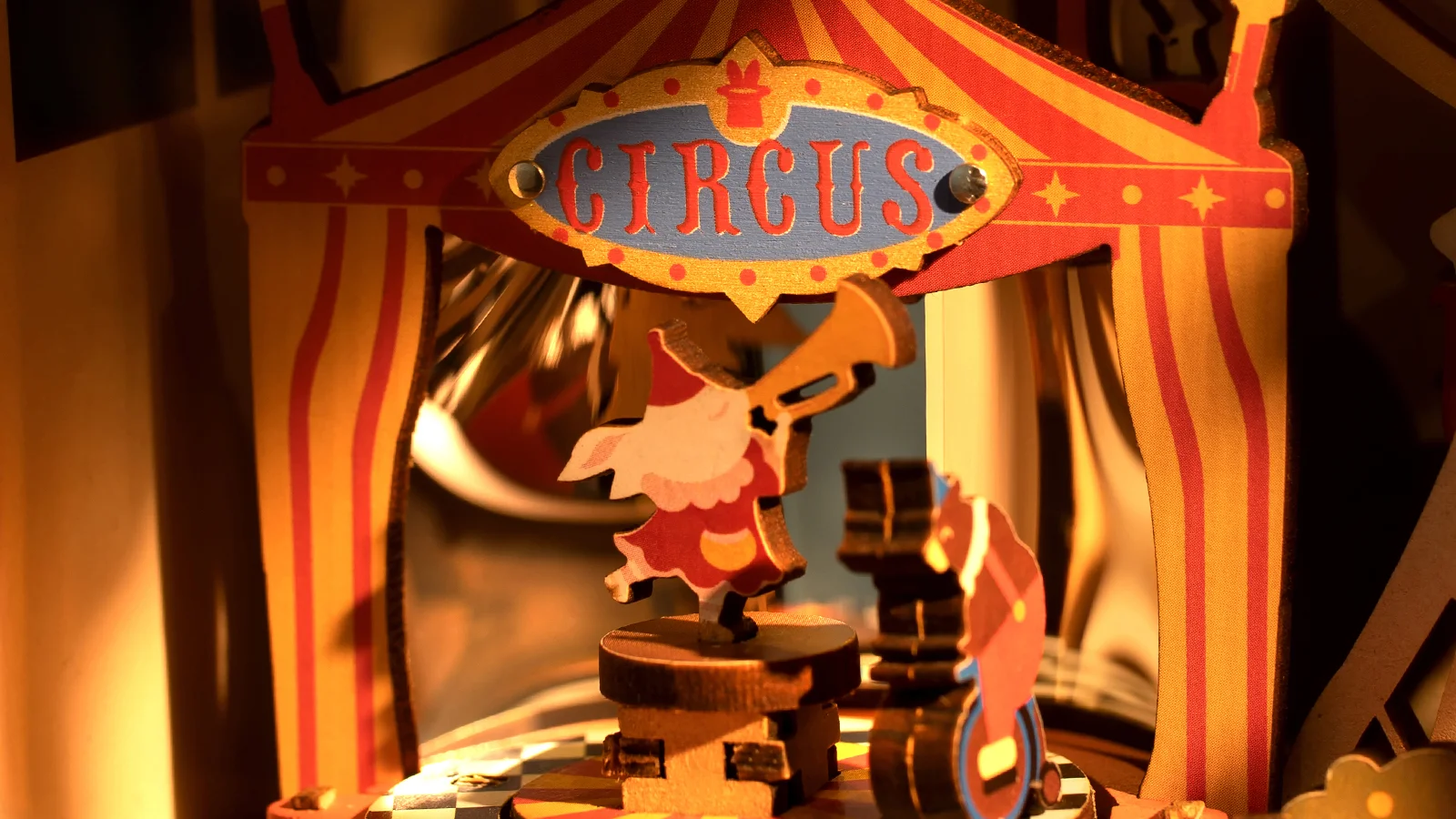 The circus scene in the music box captures the essence of childhood innocence and imagination. One particular detail is the bear riding a unicycle, which adds an extra touch of whimsy and nostalgia.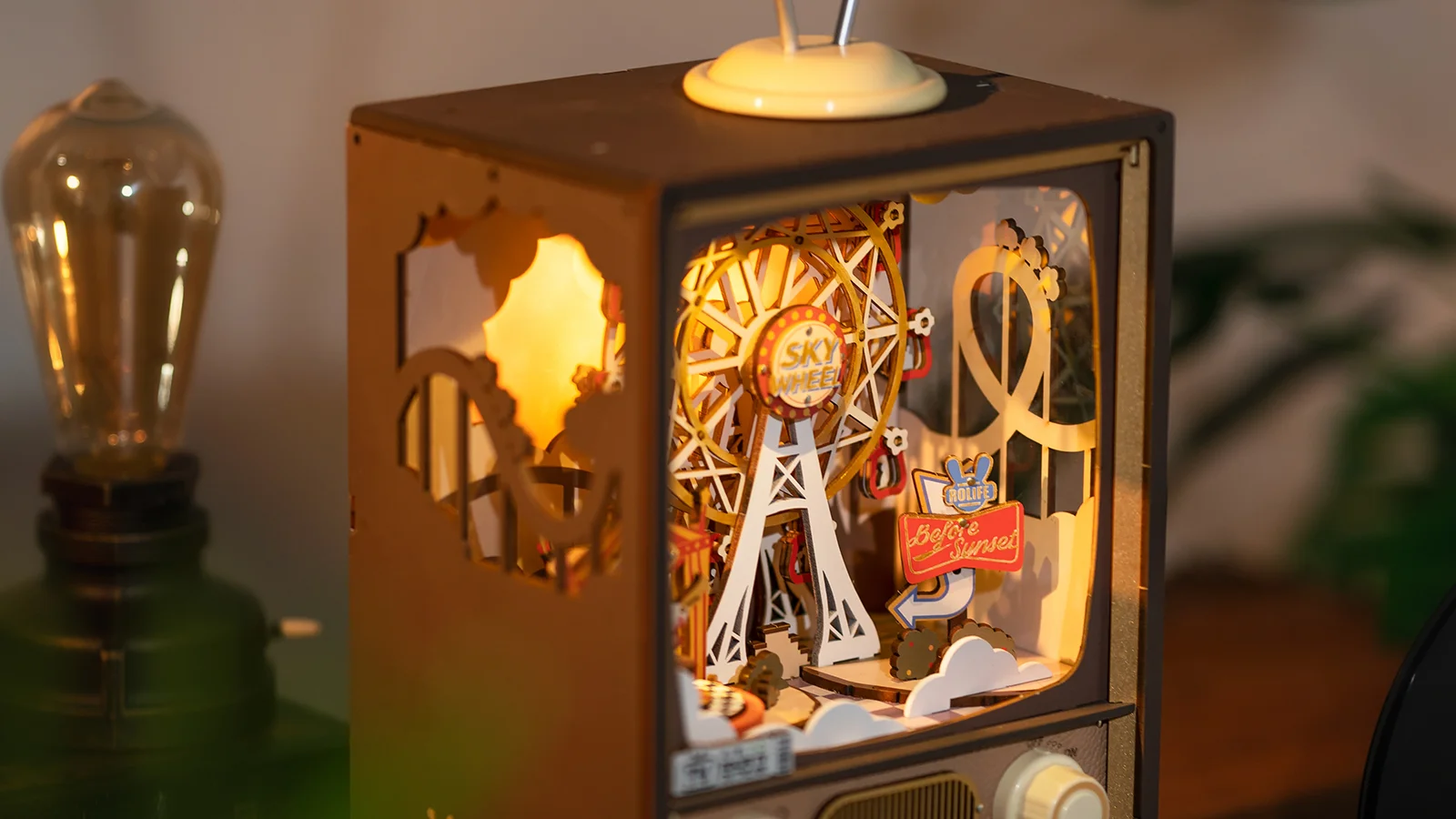 No batteries needed. The back of the music box embedded type-c interface, easy control switching lights on and off, environmental-friendly & power saving.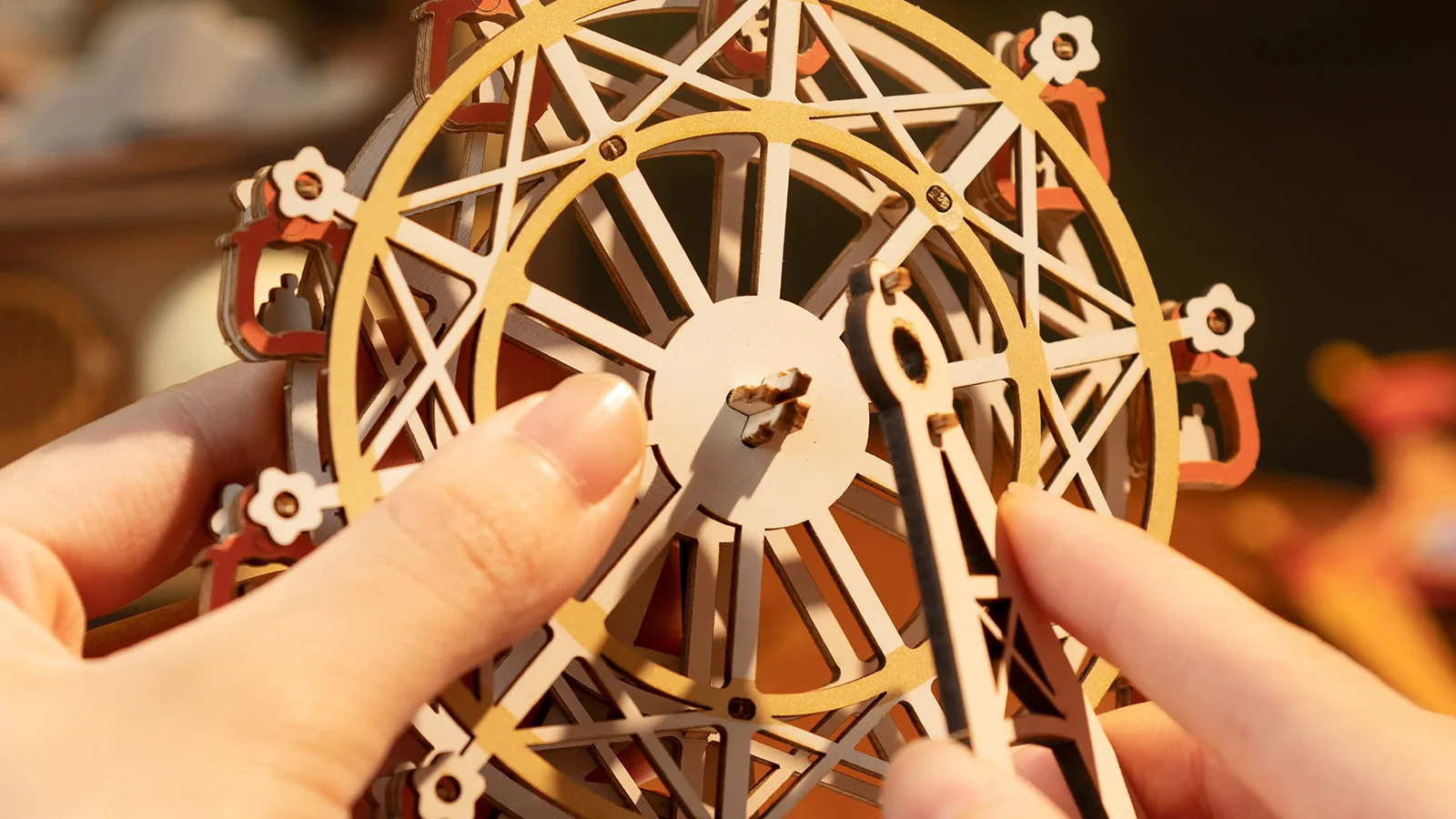 Upgraded material, full-fit bayonet assembly plus German laser-cutting technology, no glue needed, easy to assemble.
Specification
| | |
| --- | --- |
| Pieces | 174 |
| Assembly Time | 3H |
| Difficulty Level | ★★★ |
| Assembled Size | H:16.3"(41.4cm) W:7"(17.7cm) D:5.6"(14.2cm) |
Check our 3D Wooden Puzzle for more similar products!