Register to receive a notification when this item is back in stock
Description
Unleash Your Inner Explorer with our Monocular Telescope 3D Wooden Puzzle
Re-live the thrilling experience of age-old exploration with our strikingly unique and intricately detailed replica of a retro pirate telescope. Rich in heritage and aesthetic details, this educational toy is more than just a plaything. It's a stepping stone to creativity, patience and real-world application.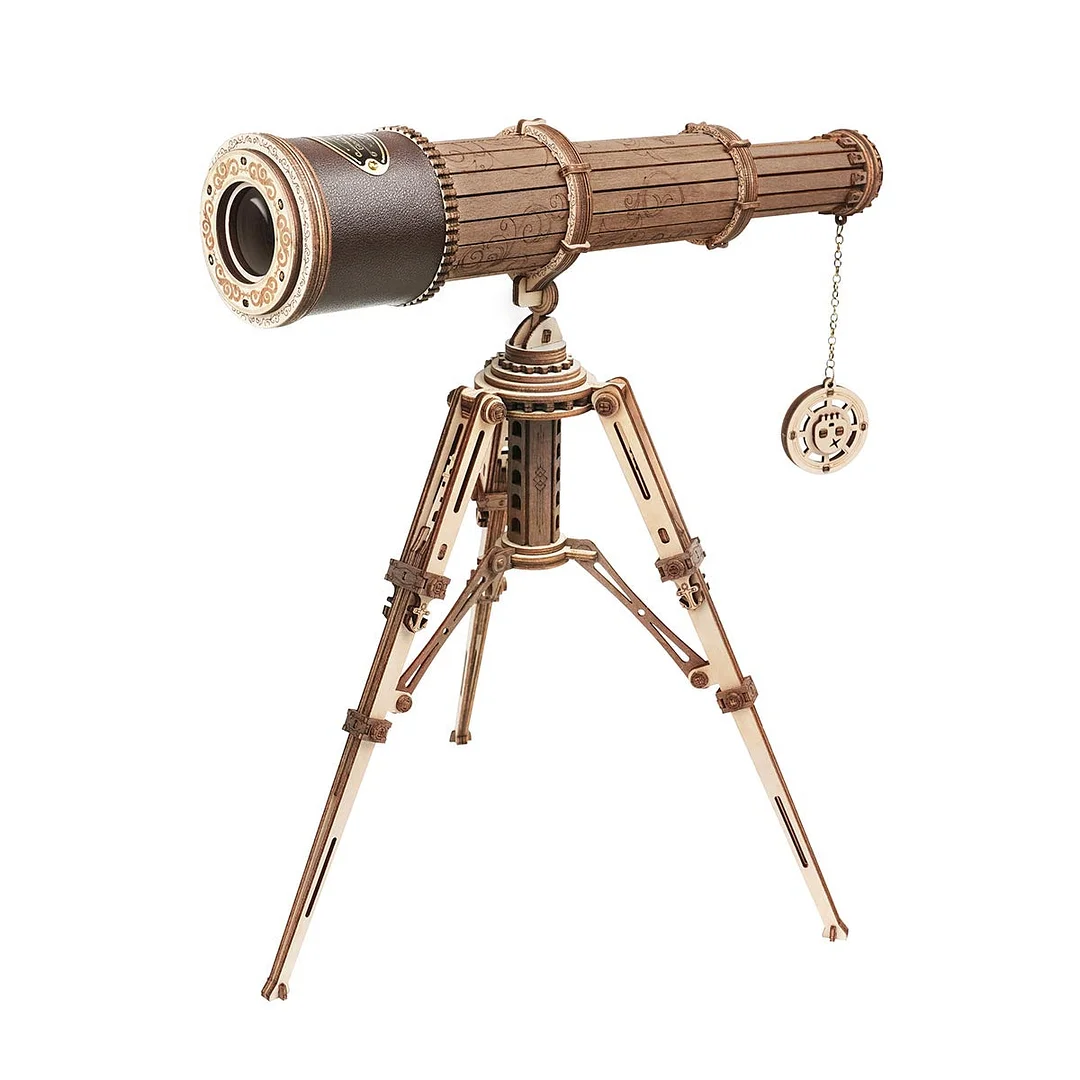 Crafted with 314 precision pieces, this delightful kit offers you not just a way to stimulate spatial awareness but also the reward of building something tangible and visually arresting. This awe-inspiring ROKR puzzle boasts exquisite features like decorative leather, retro metal nameplate, adjustable tripod and a functional telescope lens barrel that can magnify objects with a real sight distance of 150M (500ft).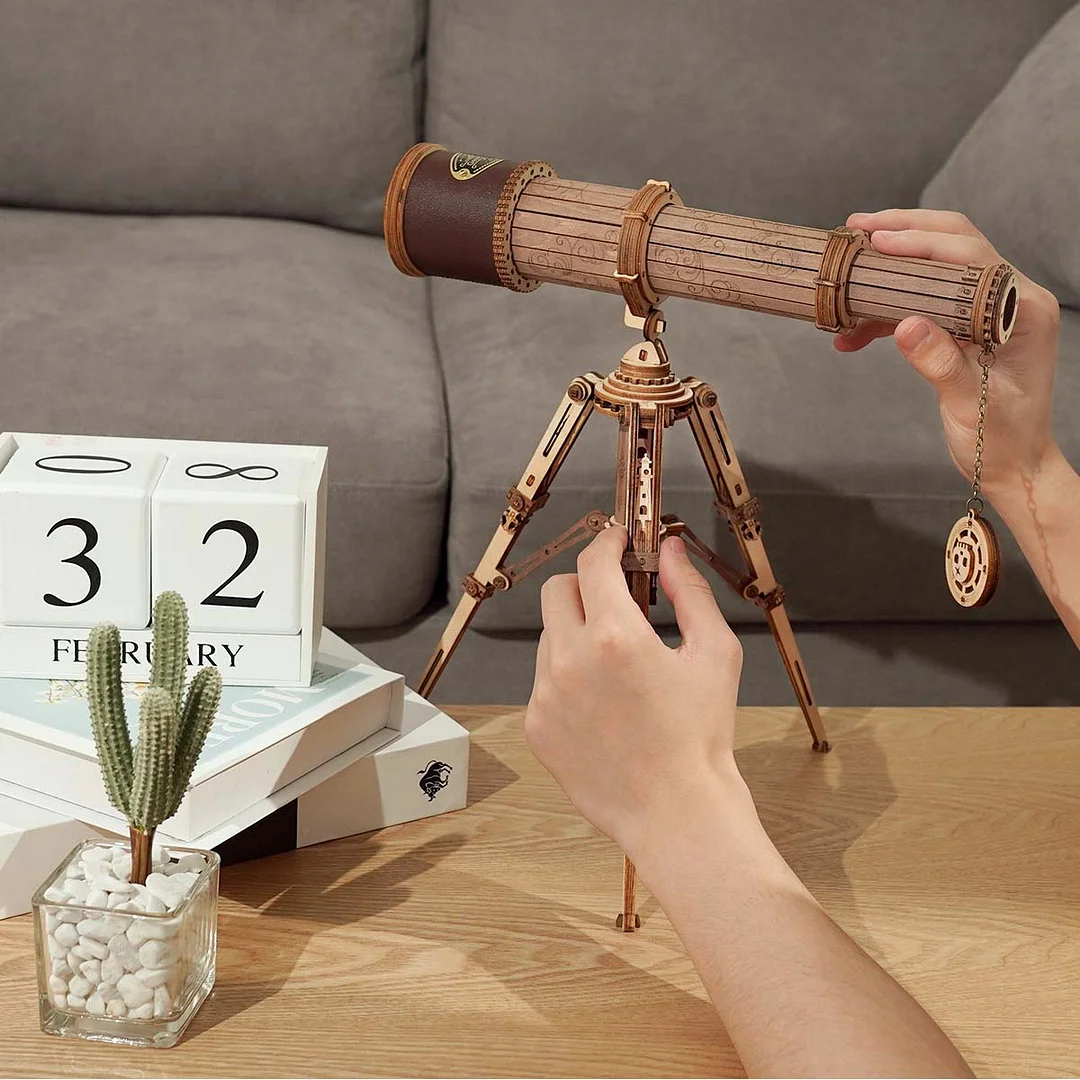 Fostering creativity and confidence, every element of construction from assembly to decoration serves as an opportunity to nurture dexterity. It's not just a test of patience but also a riveting opportunity to ignite the joy of team building. Experience the unbeatable sense of achievement that comes with completing this challenging 3D wooden puzzle!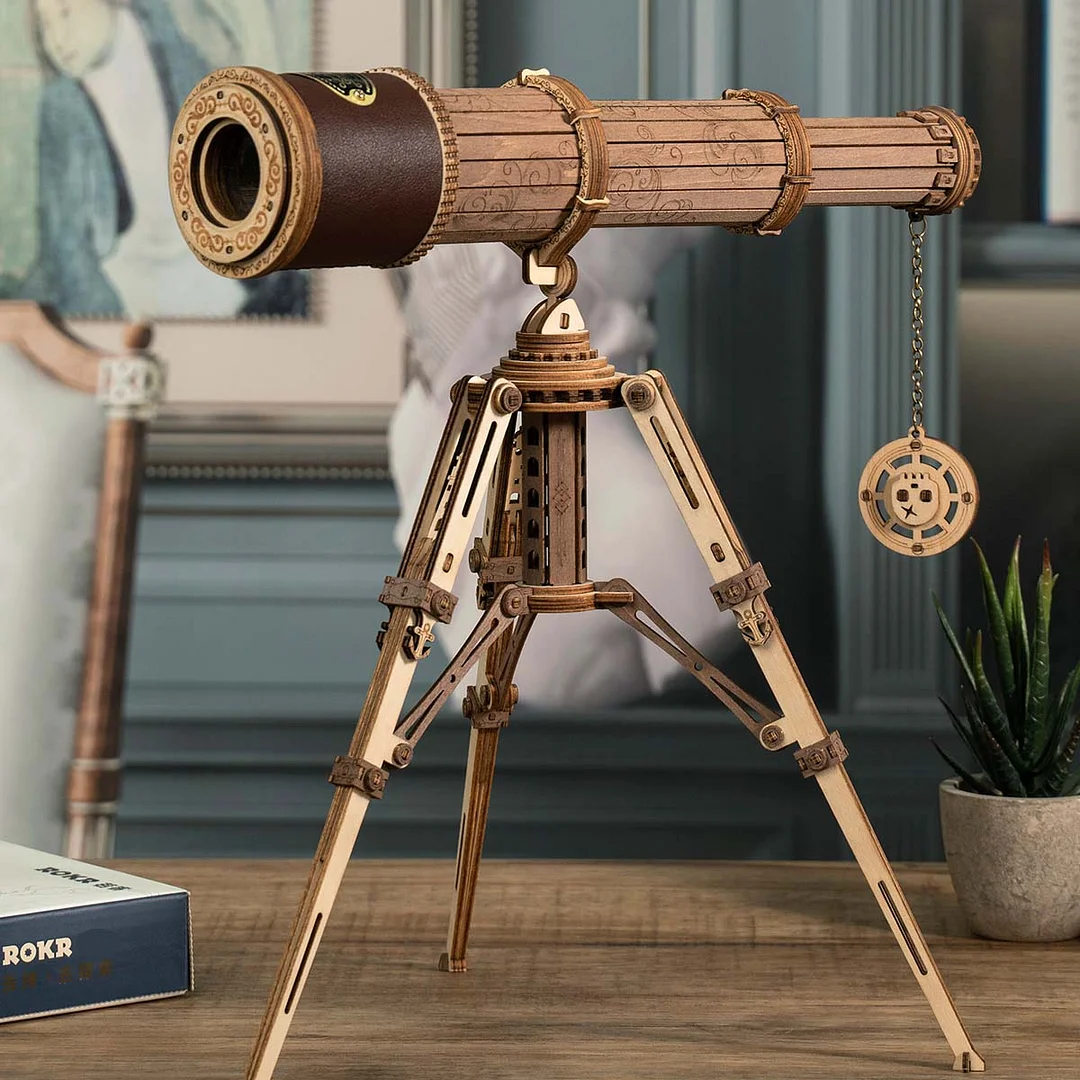 Make it a fun-filled family project or an enriching personal endeavor! Either way, it's a treasure in itself – a worthy keepsake or a remarkable gift for any occasion. Please note that due to custom policies, wax may not be included in the package.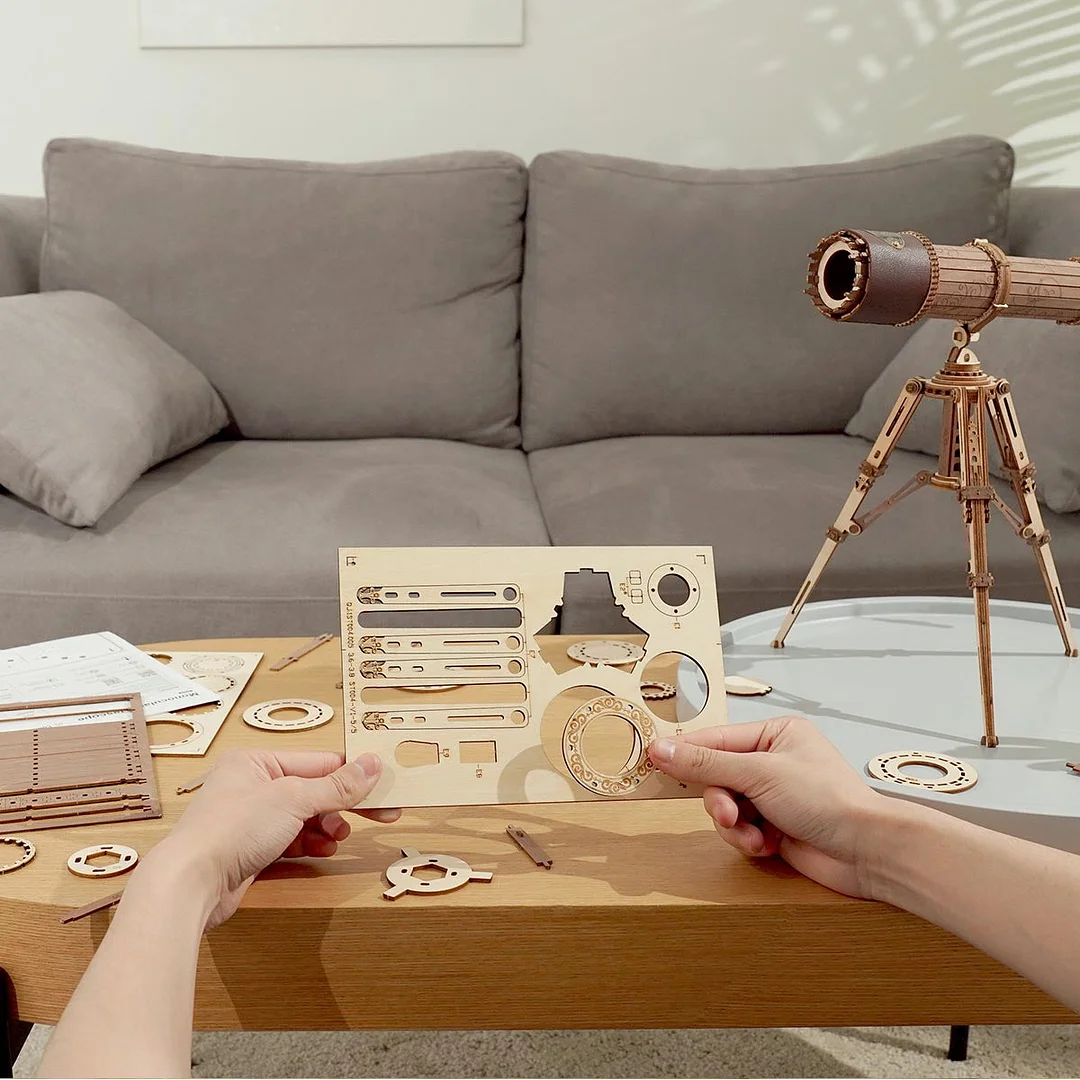 *Notes: Due to customs policy, the wax may not be included in the package. Wax: you could use ordinary candles, crayons, beeswax, etc.
 Specifications
| | |
| --- | --- |
| Pieces | 314 |
| Assembly Time | 2.5 hours |
| Difficulty Level | ★★★ |
| Assembled Size | H:13.0" W:9.4" D:12.8" |