Register to receive a notification when this item is back in stock
Description
Discover the cosmic dance of our solar system with the Mechanical Orrery ST001, a 3D wooden puzzle meticulously designed to showcase the orbits of the 8 planets. This engaging piece is both a toy and a creative educational tool, fostering curiosity, enhancing creativity, and delivering a wealth of knowledge, all while offering the joy of self-assembly.
The precision of our LASER CUTTING process is noteworthy. Utilizing a unique Interference Fit Process alongside high-precision CO2 laser cutting technology, we ensure the consistency of assembly accuracy within five microns, unaffected by temperature variations.
Take a closer look at our NICELY DESIGNED STRUCTURES. The 25mm miniature magnifying glass unveils every detail on the globe's map, and the dimensional gothic letter engraving gives the model a distinct vintage appeal. Enjoy a tangible connection with the universe through the wave wheel activation structure, further enriching the educational experience.
Our Orrery is more than just a puzzle, it's a unique hands-on gift for any DIY enthusiast and a stylish piece of decor that adds a touch of luxury to your room or office.
*Notes: Due to customs policy, the wax may not be included in the package. Wax: you could use ordinary candles, crayons, beeswax, etc.
Mechanical gearing module, simulating planetary orbits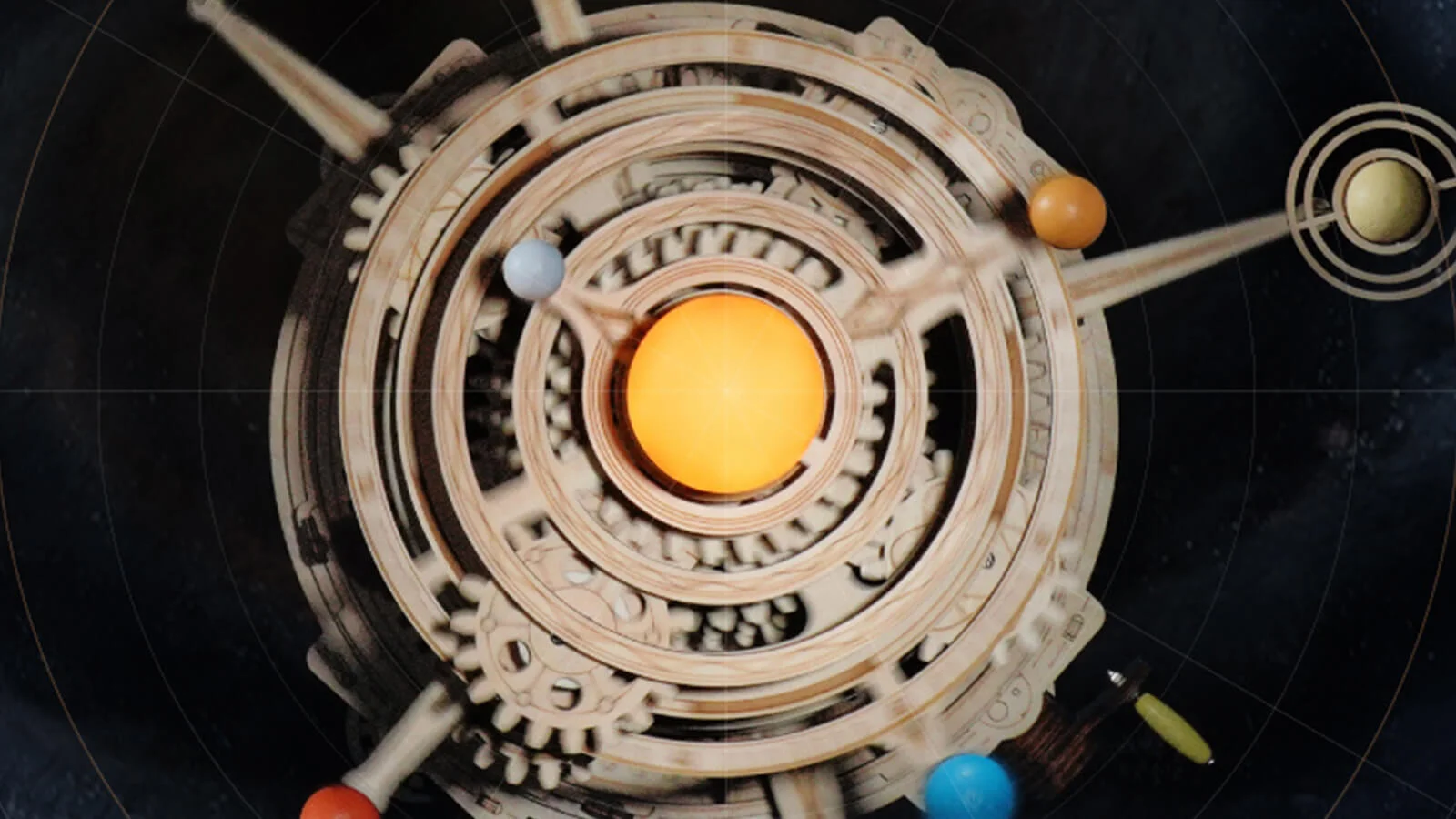 Nine different orbits with multi-layer variable speed gear sets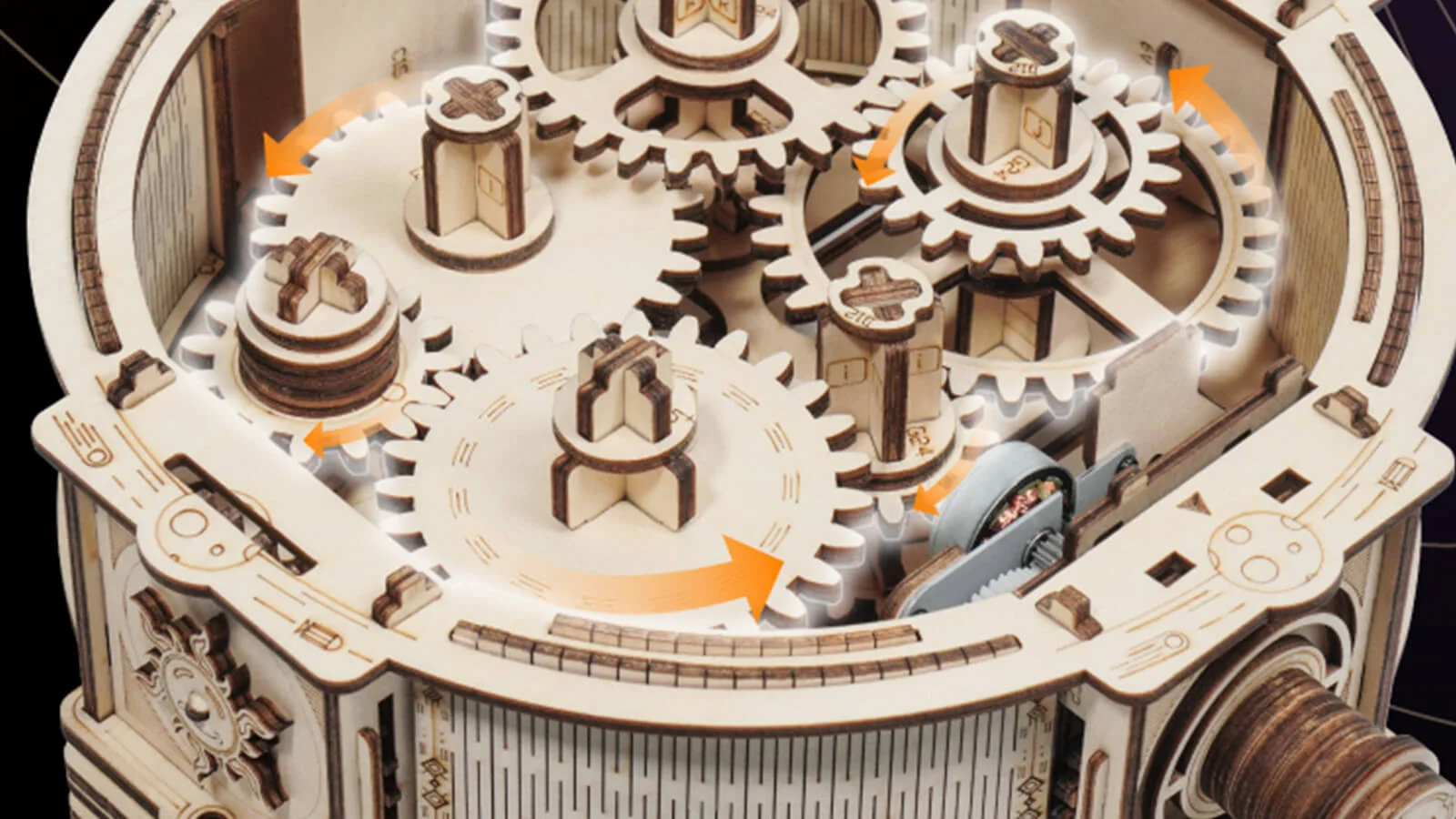 Rolling pulp process to create eight planets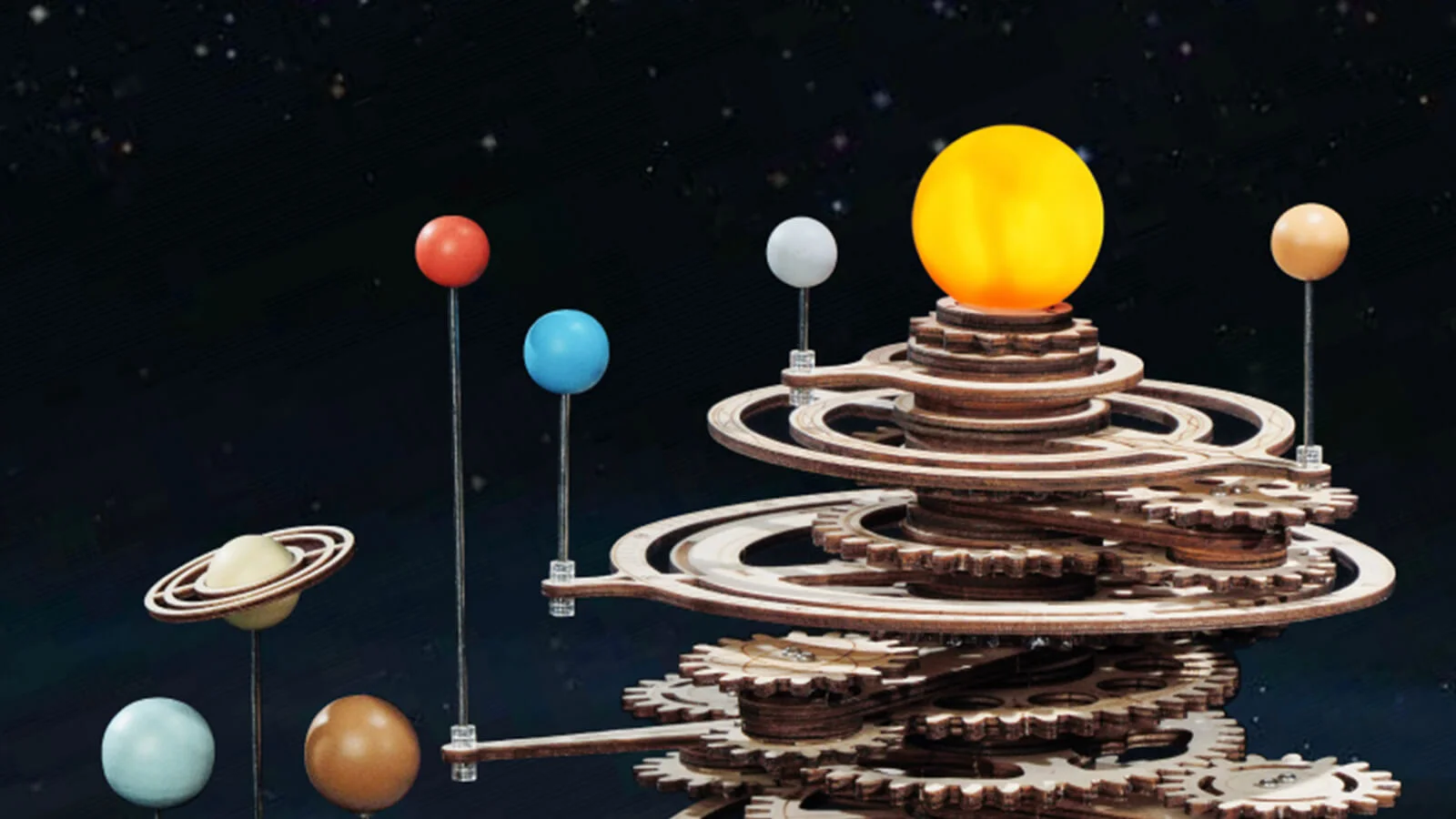 Specification
| | |
| --- | --- |
| Pieces | 316 |
| Assembly Time | 7h |
| Difficulty Level | ★★★★ |
| Assembled Size | H:15.7"(40cm) W:15.7"(40cm) D:13.8"(35cm) |
Check our 3D Wooden Puzzle for more similar products!