Register to receive a notification when this item is back in stock
Description
Immerse yourself in the symphony of assembly with our "Magic Piano Music Box AMK81", the latest gem in our Mechanical Music Box series. Inspired by the grandeur of a concert grand piano, this 3D wooden puzzle comes to life with self-playing keys, adding a layer of mystique to its classical charm.
Featuring a vintage aesthetic, the main body harmoniously blends a classic grand piano and magical antique books. The magic books, doubling as a unique support structure, replace the traditional piano legs, adding a touch of whimsy and intrigue. The transparent acrylic lid, adorned with intricate patterns, mimics the appearance of shimmering crystal.
Covered in beautiful Victorian ornate patterns and reliefs, the piano exterior exudes elegance. Inside, the heterochromatic gear set with vintage brown six-petaled flowers rotates slowly with the winding knob, making it a sight to behold. The cleverly hidden precision mechanics drive a gear set that animates the keys, further enhancing the elegance of the entire music box.
Experience the union of creativity, mechanics, and music with the Magic Piano Music Box. It's more than a puzzle; it's an educational tool that fosters cognitive skills and appreciation for art and history.
*Notes: Due to customs policy, the wax may not be included in the package. Wax: you could use ordinary candles, crayons, beeswax, etc.
Self-playing piano with gear drive model
The precision mechanics are hidden inside the body of the piano. The winding movement is twisted and the gear model drives the keys to play on their own, simulating the way a piano plays.
 Crystal pattern lid
The half-open lid is made of transparent acrylic and embellished with intricate patterns on the surface, just like crystal, gorgeous and exquisite.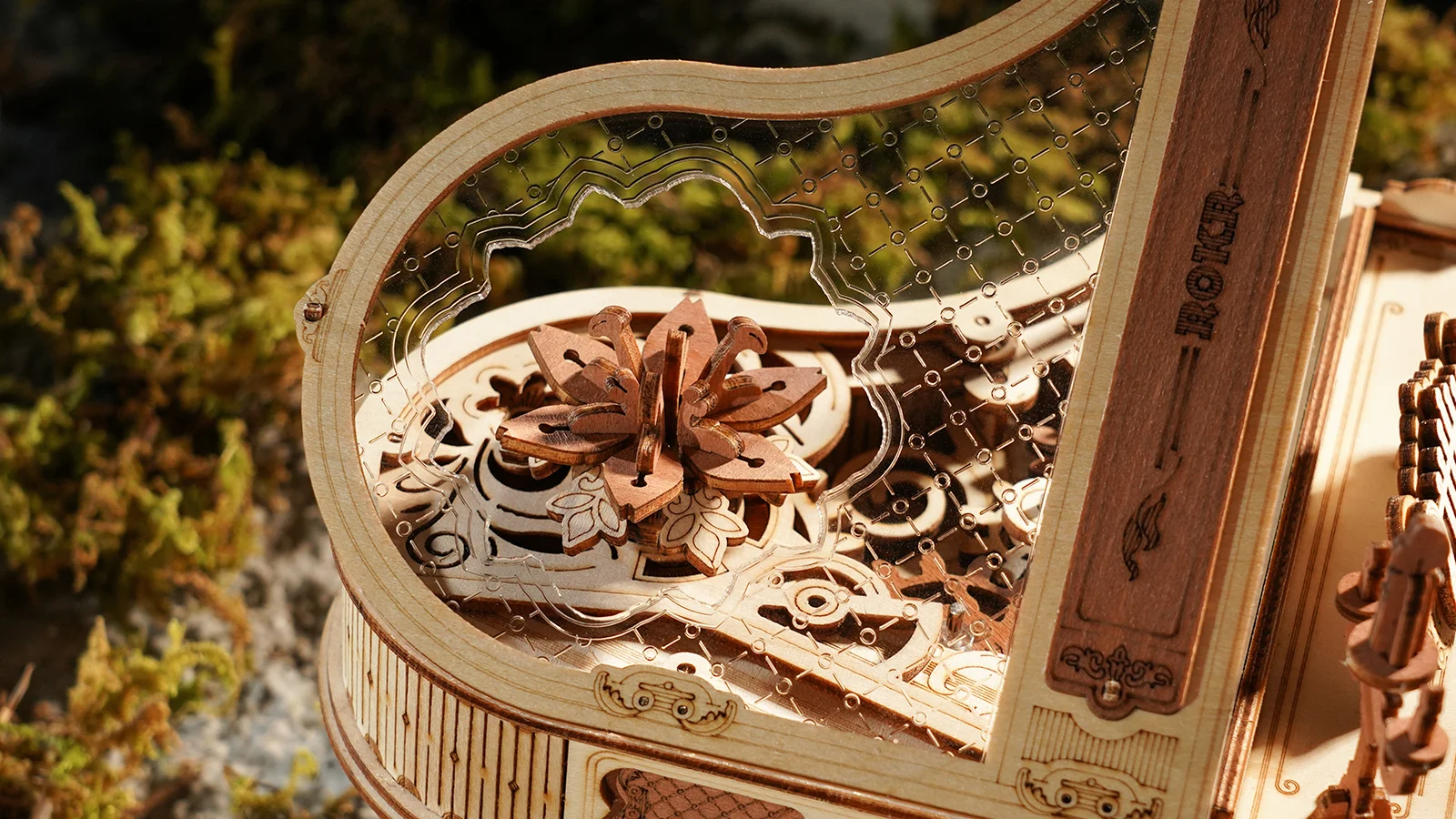 Heart of this puzzle lies in its magical movement
Once the music box is fully assembled, a simple winding of the key sets the gears in motion. As the music begins to play, the meticulously aligned gears start rotating, creating a mesmerizing dance of interlocking mechanisms.
 Exquisite retro appearance & decoration
The exterior of the piano is designed with a large number of beautiful and retro patterns, reliefs, and small decorations, such as cute little cats and dark brown vintage candle holders, full of details.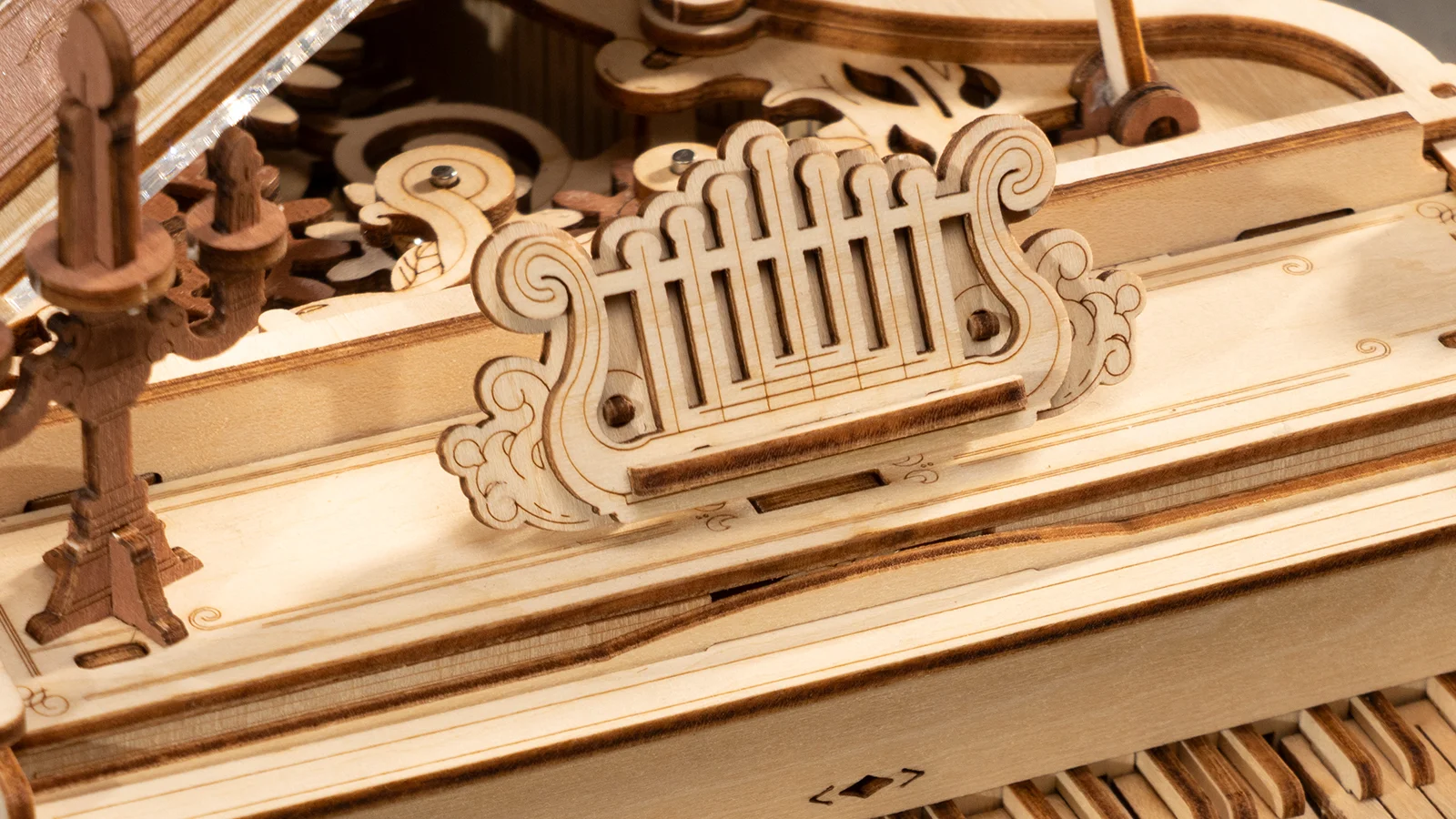 Specification
| | |
| --- | --- |
| Pieces | 223 |
| Assembly Time | 4.5H |
| Difficulty Level | ★★★★ |
| Assembled Size | H:5"(12.5cm) W:6.7"(17cm) D:5.5"(14cm) |
Check our 3D Wooden Puzzle for more similar products!