Register to receive a notification when this item is back in stock
Description
Welcome to the world of timeless beauty and learning with our "Magic Cello Music Box" from the Mechanical Music Box Series. A testament to the 18th-century tradition of music boxes, this 3D wooden puzzle offers more than just an assembly experience; it's an interactive historical journey.
This puzzle incorporates the elegance of a classic cello and the intrigue of a magic book, creating a bridge between music, history, and mechanics. The hollow body unveils intricate internal gears, further enhancing its charm and retro aesthetic. Filled with captivating elements like little witches and cats, it fosters a deeper appreciation for art and creativity.
The base, a tribute to "father of the cello" Pablo Casals, adds an enriching historical dimension to the self-playing cello. This music box serves as a hands-on educational tool, nurturing patience, cognitive skills, and a love for music and history.
Self-playing Mechanism:
The winding mechanism moves the bow in a straight line from left to right and back again.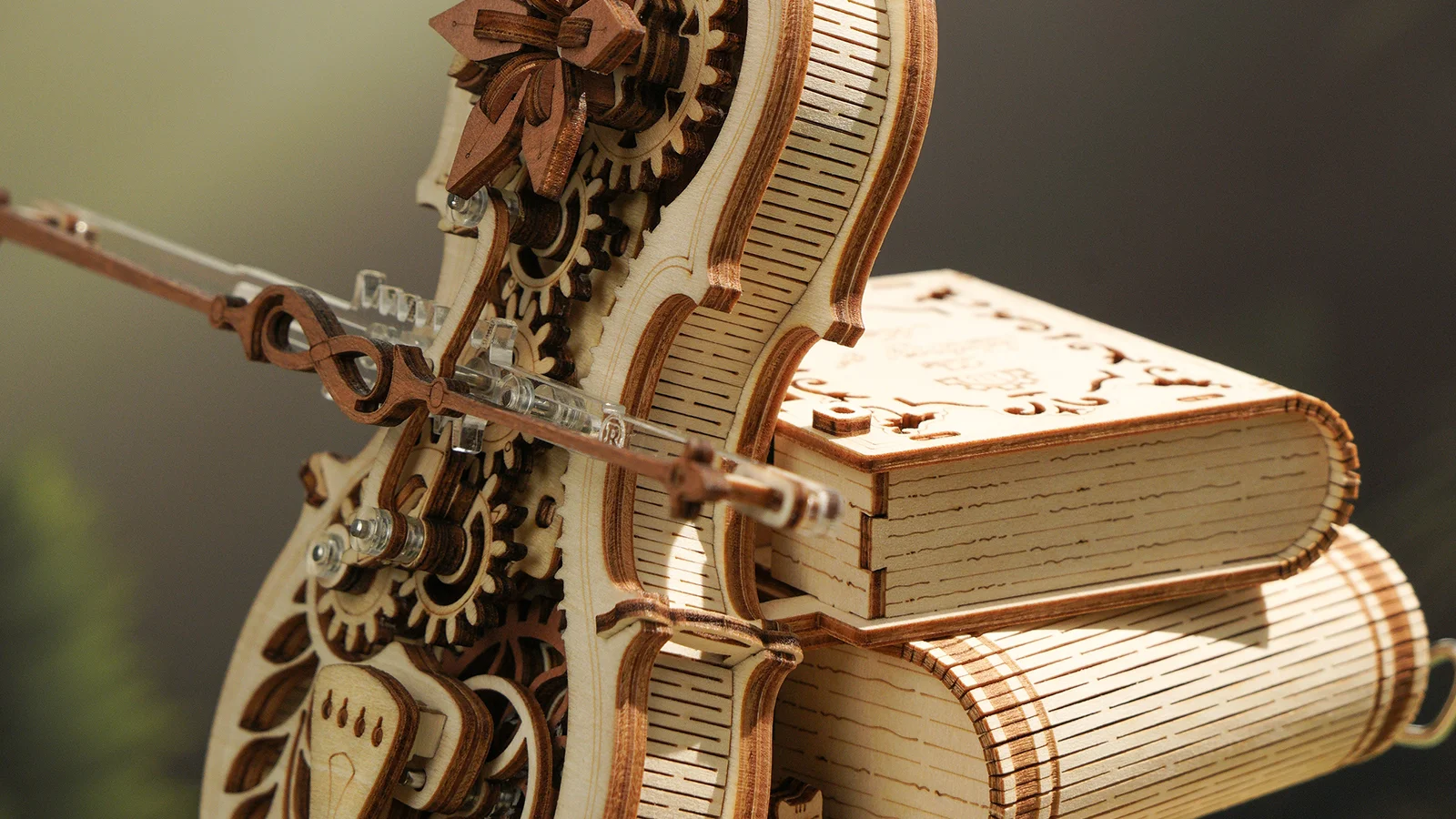 Six-petal Flower Gear Body:
Creative body design, engraved with a large number of openwork pattern, elegant and romantic. The hollowed out body visually shows the internal multi-stage gear transmission, which makes you feel the wonderful collision of rigorous machinery and romantic shape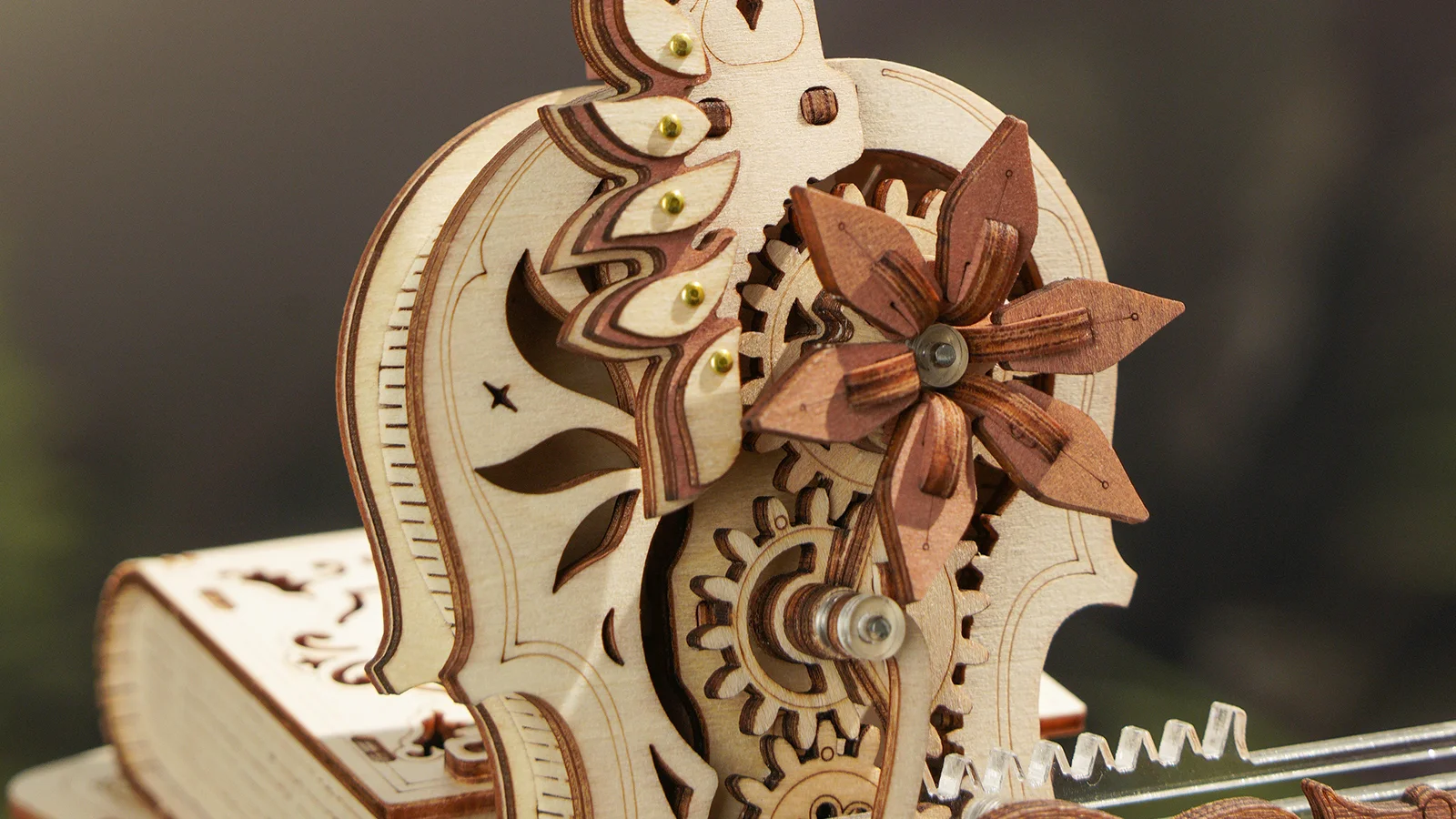 Mysterious Magic Ancient Book:
The base of the book is a mix of original wood and vintage brown, with a short story about the "father of the cello", Casals. The three magic books are stacked in sequence, and the cover is carved with an openwork European pattern, mysterious and retro.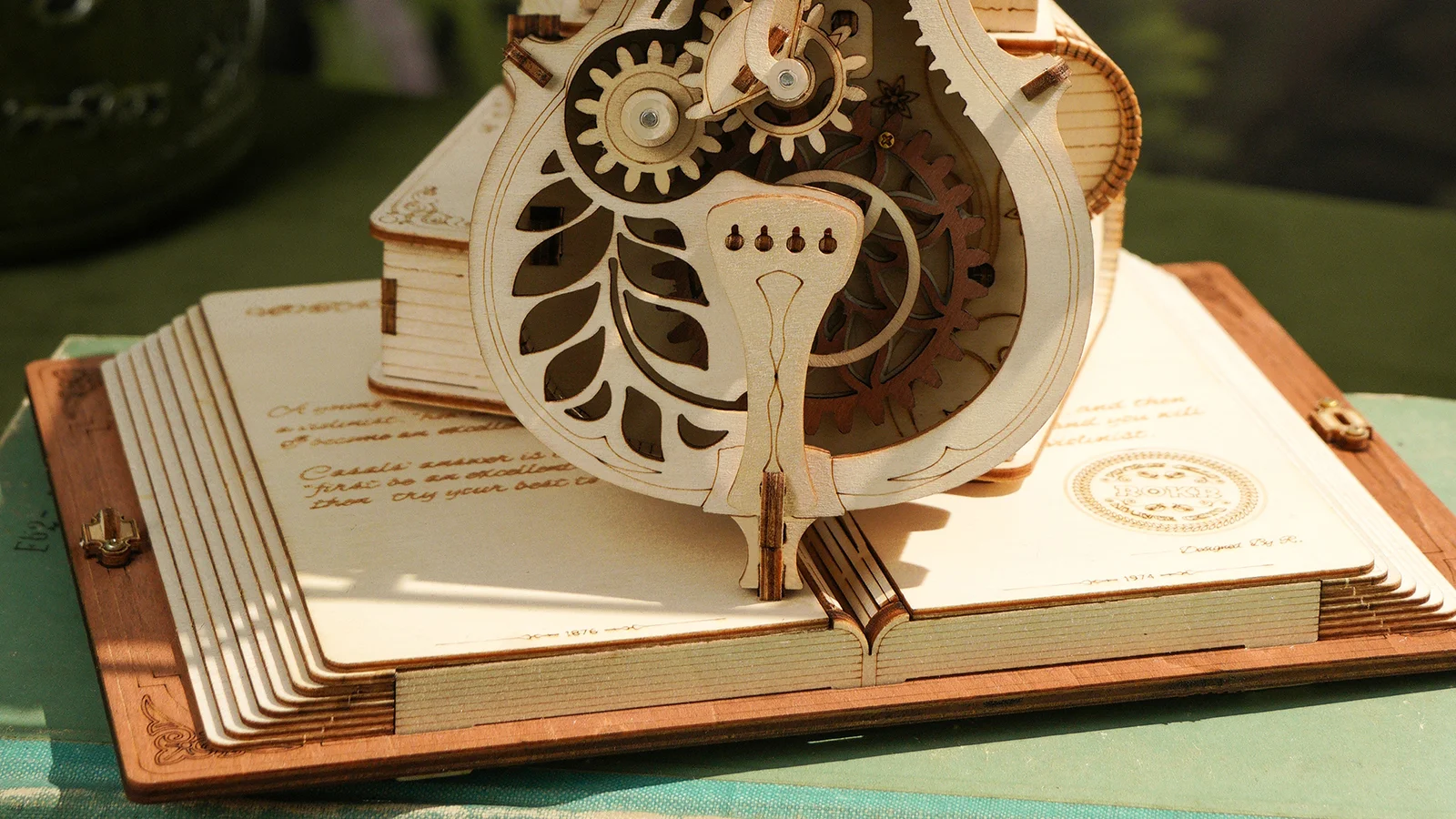 Music:
By twisting the clockwork, this Magic Cello Music Box will rotate automatically with the beautiful music 'Nocturne, Op.9, No.2 in E-flat'.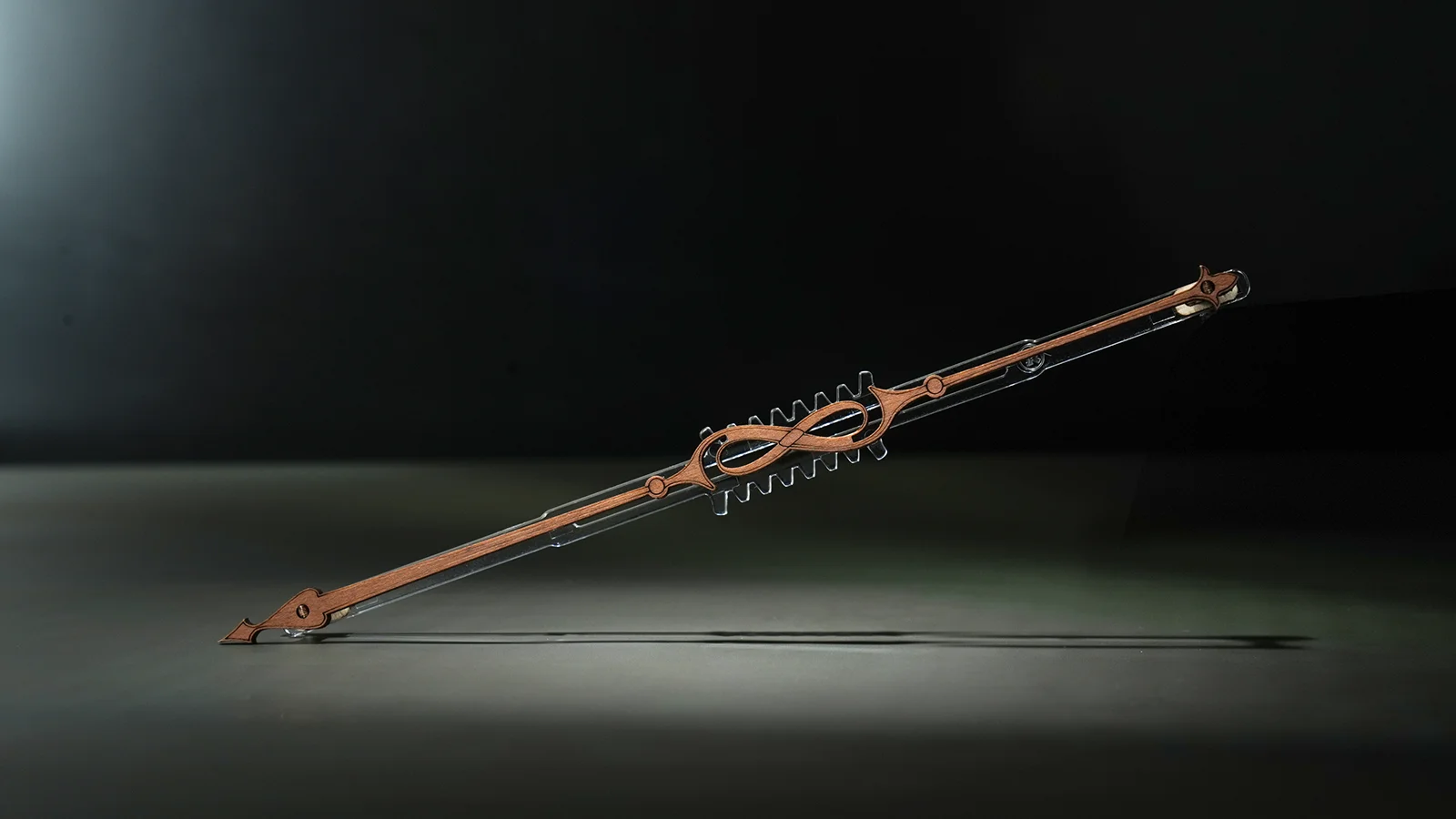 Notes
The package includes important information, and please keep it well for future reference.
Children must assemble under the guidance of adults in case of swallowing.
Due to customs policy, the wax may not be included in the package. Wax: you could use ordinary candles, crayons, beeswax, etc.
Specification
| | |
| --- | --- |
| Pieces | 199 |
| Assembly Time | 4.5H |
| Difficulty Level | ★★★★ |
| Assembled Size | H:9.3"(24cm) W:8.1"(21cm) D:7.3"(19cm) |
Check our 3D Wooden Puzzle collection for more similar products!