Register to receive a notification when this item is back in stock
Description
Let the Magic of Music Elevate You with our 3D Ferris Wheel Puzzle Music Box!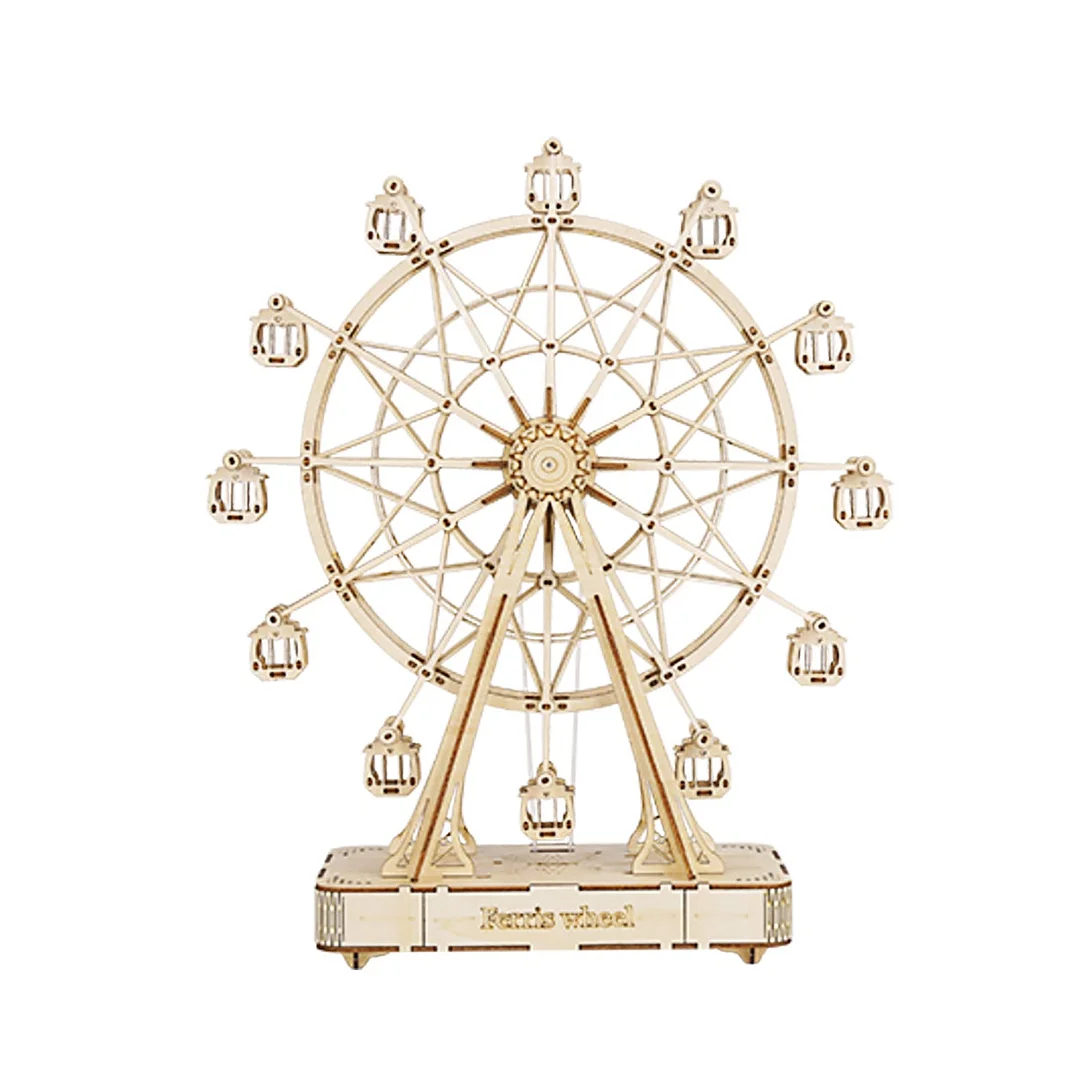 Embark on an adventure that's as thrilling as a ride on a Ferris Wheel with our beautifully designed Ferris Wheel 3D Wooden Puzzle Music Box. This DIY masterpiece doesn't just deliver a visually stunning model, but also a soothing melody that can transport you 'Around the World in 80 Days'.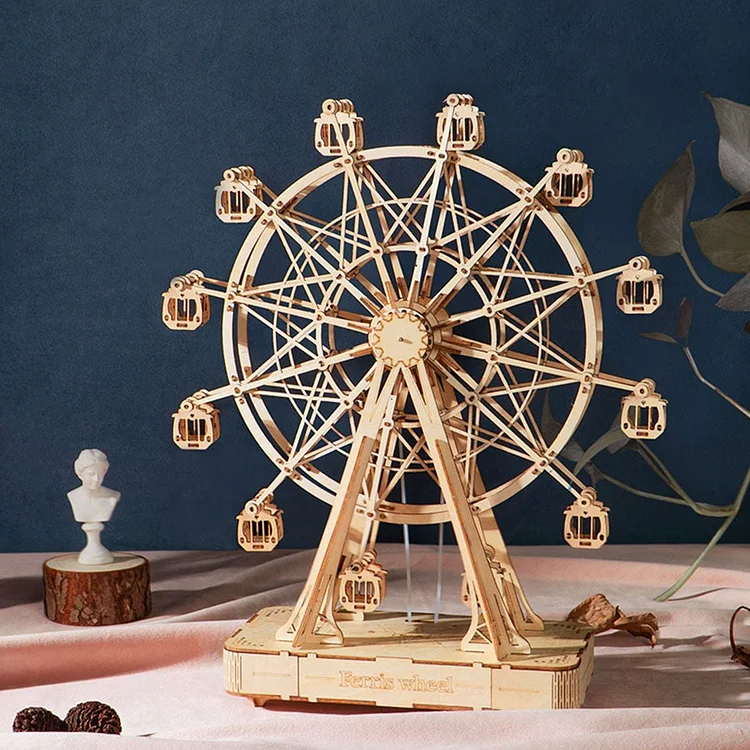 Comprising 232 intricate wooden pieces, this puzzle not only bolsters creativity, but also encourages persistence as you assemble it into an exquisite home decor piece in just 1.5 hours. Its majestic presence and enchanting tune are sure to make it a hit with both kids and adults.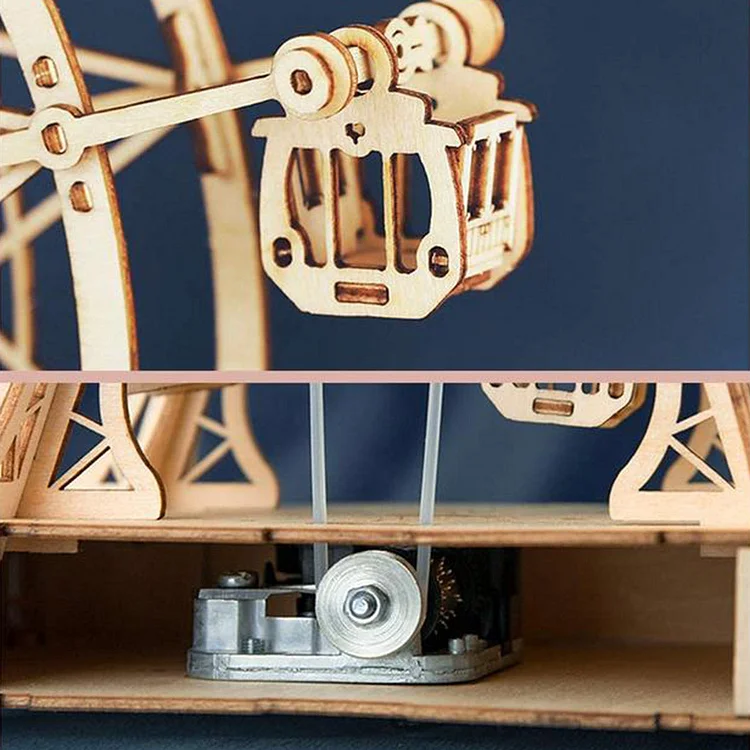 Add another layer of joy as this Ferris wheel spins in perfect harmony with the soothing melody generated from its internally geared music box. Feel the pride in your accomplishment and bask in the confidence this DIY project instills in you.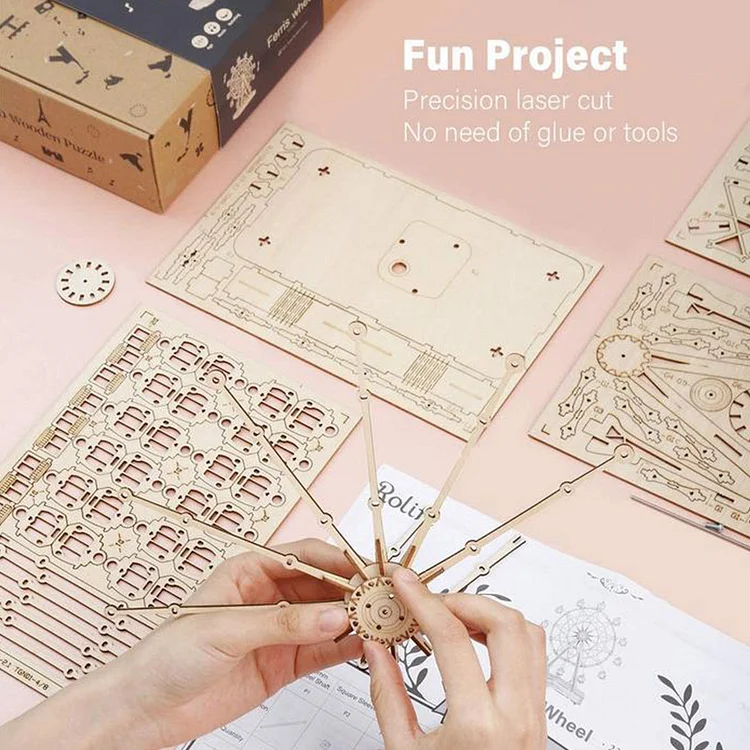 | Specifications | Details |
| --- | --- |
| Pieces | 232 |
| Assembly Time | 1.5h |
| Difficulty Level | ★★★ |
| Assembled Size | 11.1"(H) x 3.9"(W) x 13.3"(D) |