Register to receive a notification when this item is back in stock
Description
Step into a Serene Wonderland: Experience the Beauty of Cherry Blossoms
Immerse yourself in the romantic bliss of cherry blossoms with our Falling Sakura DIY Book Nook Shelf Insert. This creative assembly bookshelf insert transports you to a world of traditional Eastern architecture and the breathtaking allure of cherry blossoms.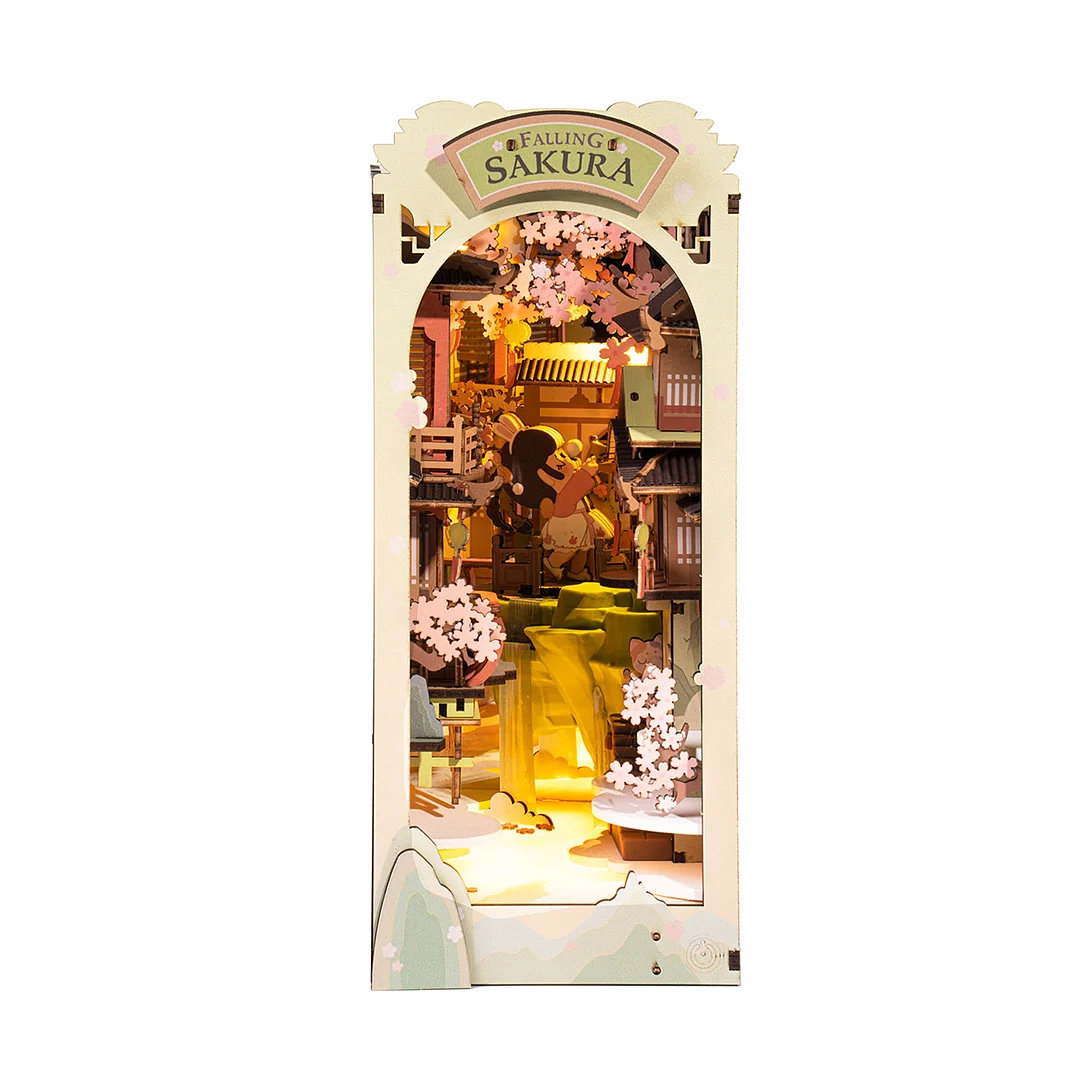 Key Value Propositions:
Creativity Boost: Unleash your creativity as you meticulously assemble each wooden piece to recreate the enchanting 'Falling Sakura' scene. From the intricate buildings to the serene mountain valley, every detail captures the essence of spring romance.

Real-World Application: Engage in the immersive assembling process and enhance your spatial cognition and observation skills. As you bring the miniature cherry blossom wonderland to life, you'll develop a deeper appreciation for the intricate beauty of Eastern architecture.

Persistence and Patience: Embrace the joy of completing this DIY book nook shelf insert, fostering a sense of perseverance and patience. With each piece carefully placed, you'll experience the satisfaction of seeing the scene unfold before your eyes.

Confidence Building: As you witness the exquisite beauty of the completed Falling Sakura, you'll be filled with a sense of accomplishment and confidence.
Notes
Children must assemble under the guidance of adults in case of swallowing.
The product requires 2 pieces of AAA batteries.
Due to customs policy, glue, pigment, or battery may not be included in the package.