Register to receive a notification when this item is back in stock
Description
Take a ride into the Wild West and embody your inner Clint Eastwood with our 3D Wooden Cruiser Motorcycle Puzzle! Not only does this 420-piece puzzle immerse you in the heart-throbbing scene of the wild west with revolvers and cowboy hats, but it also brings a heavy-duty cruiser into the equation. Assembled with precision and care, this model bike boasting a V-type four-cylinder engine offers both movement and exhibition modes. Your commitment to finishing the task stirs your sense of achievement, enhancing your confidence and patience.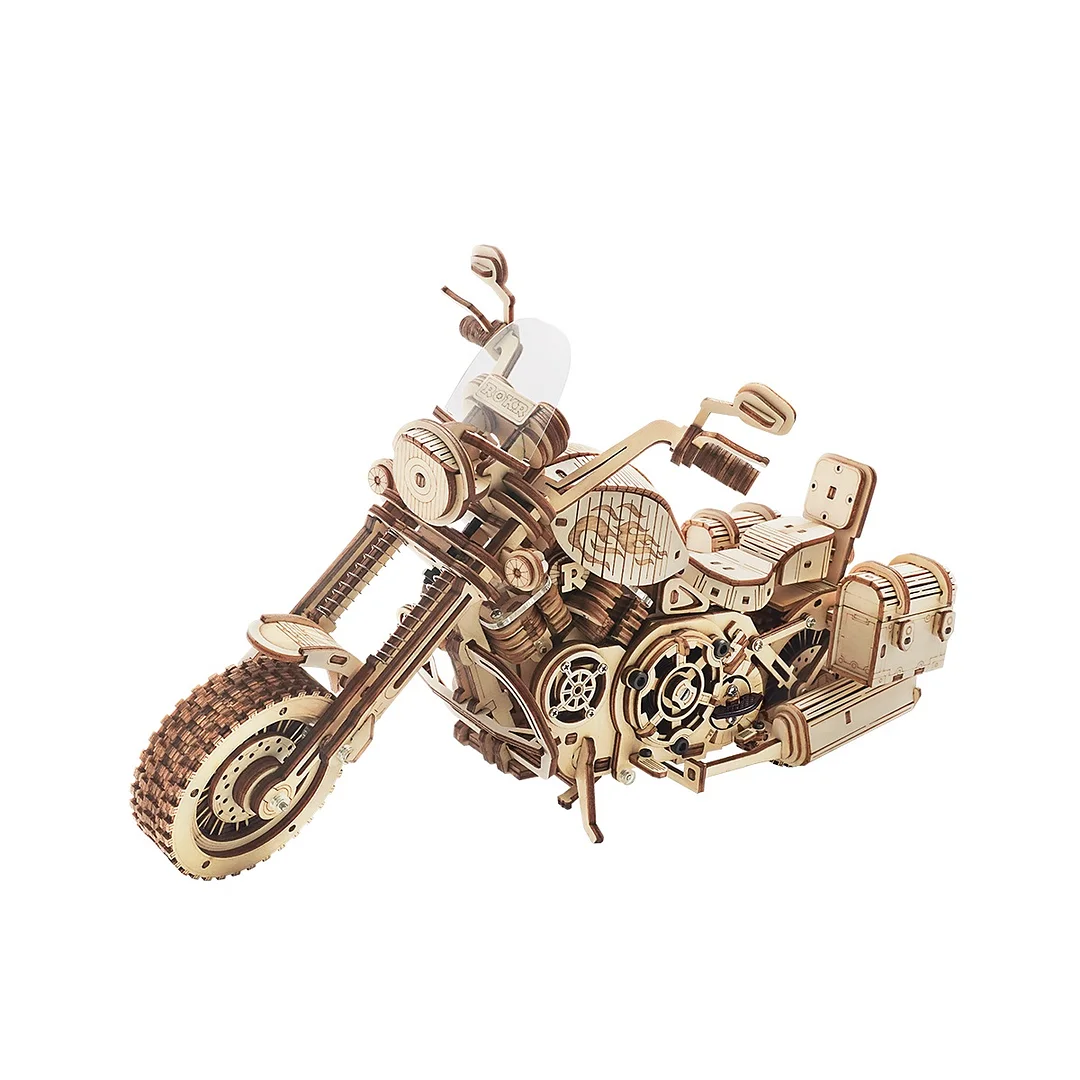 Constructed with laser-cut eco-friendly wood, this mechanical marvel triggers the inner engineer in you, boosting your Creativity and Real-world Application abilities. The delighting part? No messy glues or adhesives required!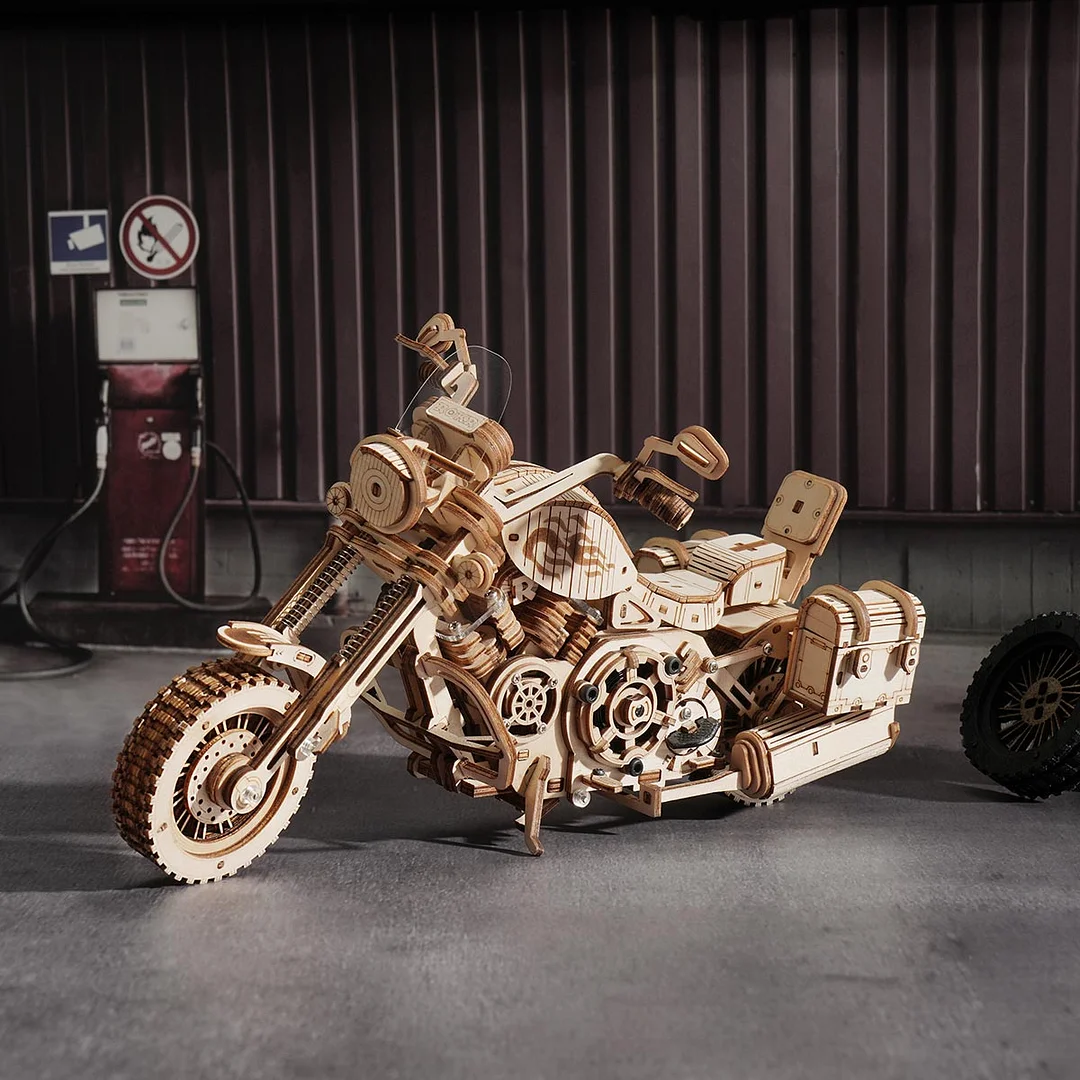 It's not solely about putting the pieces together. The model's fine details spark your Perceptive Observation Capability as you assemble and even watch the pistons move up to 10 feet on winding the spring. This model motorcycle is not just a puzzle – it's an adventure.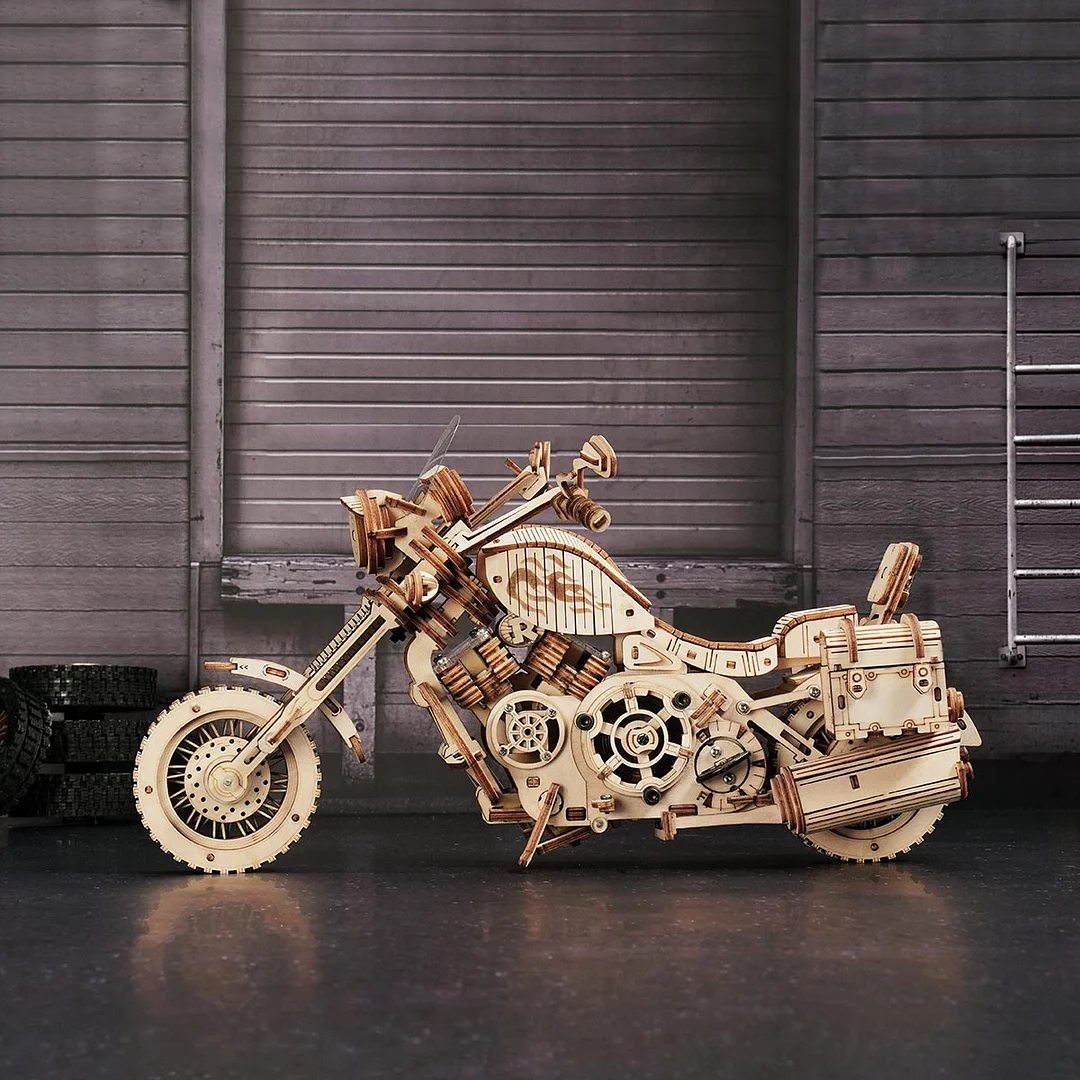 Apart from being an engaging solo project, this 3D puzzle also offers an excellent teamwork and collaboration opportunity. Putting this impressive piece together with family members fosters bonding while honing your spatial cognition ability.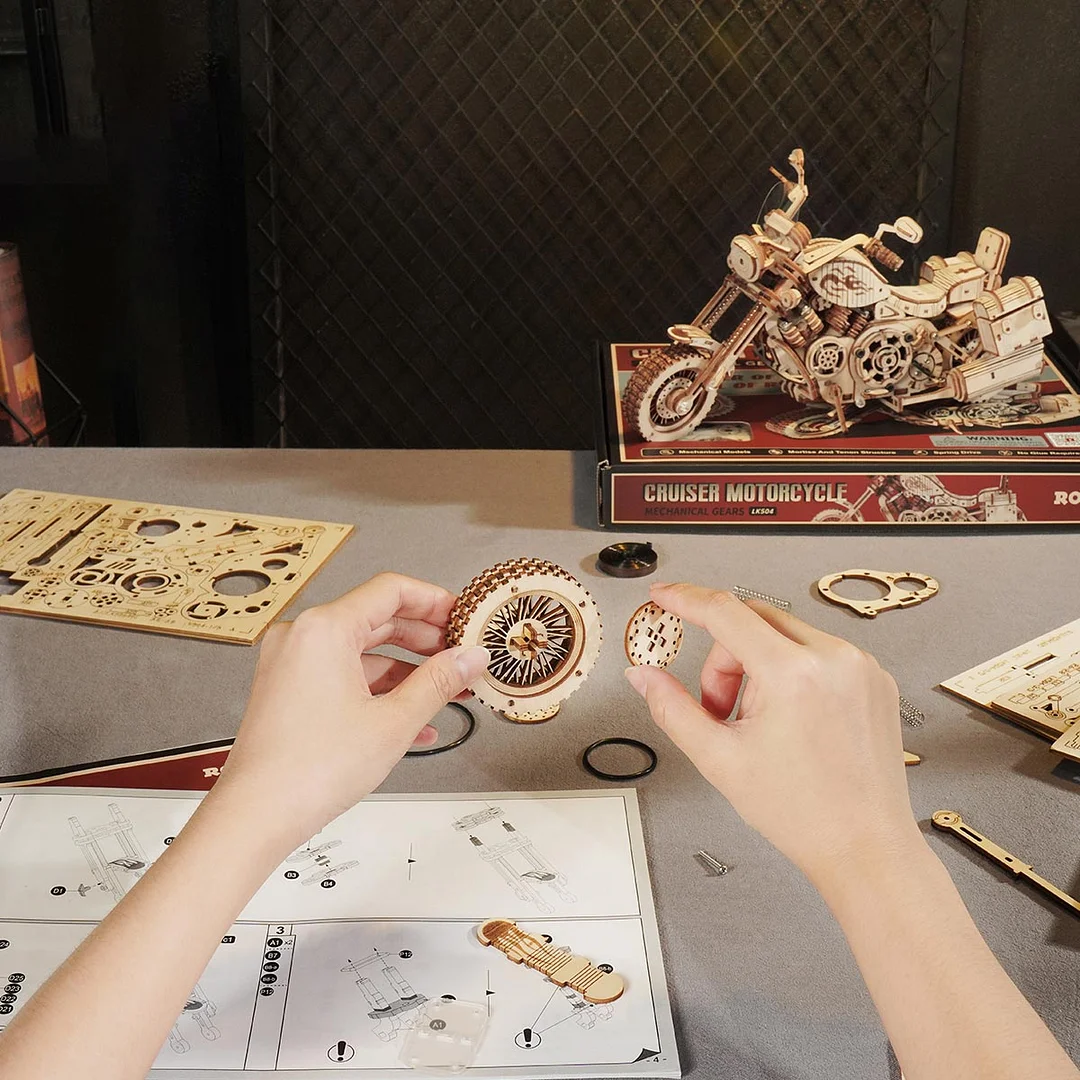 This model faithfully recreates a V-type four-cylinder engine, shock-absorbing axle, and front suspension protection for the locomotive with a 30° steering rotation! It also features a foot support braking system and streamlined body with an elastic line structure, double side storage box, and large capacity exhaust. Get ready for a roaring ride!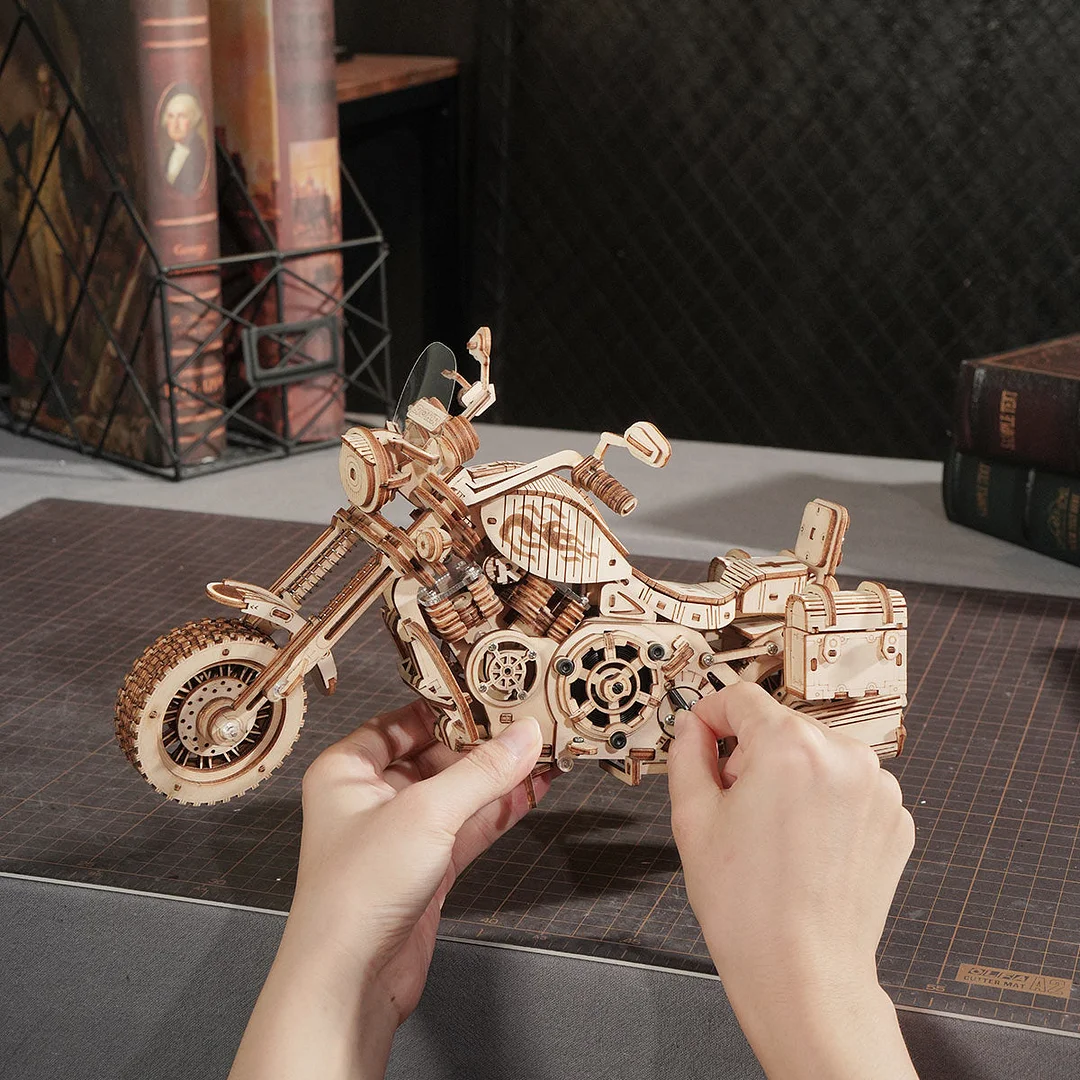 *Note: Due to customs policy, the wax may not be included in the package. Wax: you could use ordinary candles, crayons, beeswax, etc.
Product Specifications
| Key Features | Specifications |
| --- | --- |
| Pieces | 420 |
| Assembly Time | 5 hours |
| Difficulty Level | ★★★★ |
| Assembled Size | H:10.6"(27cm) W:4.6"(11.6cm) D:6.3"(16cm) |