Register to receive a notification when this item is back in stock
Description
Welcome to the Energy Supply Store , a charming plastic DIY miniature house . This bustling convenience store, open round-the-clock, serves as a beacon for overnight workers and students alike.
Find solace in our range of comforting gumbo, refreshing drinks, and delectable cakes, a sure remedy for any unhappiness. So, cheer up! Tomorrow promises to be another day of sparkle and joy. Experience the pleasure of building and the thrill of immersive play with this delightful miniature dollhouse.
Horizontal & Vertical Stacking:
The miniature house is made of "three boards" as the main structure, and the edges of the boards are equipped with connectors, supporting "—" horizontal stacking, "I" vertical stacking and "L" type, "Pin" type and other combinations. The finished effect is solid. Feel free to connect it with other Super Creator kits.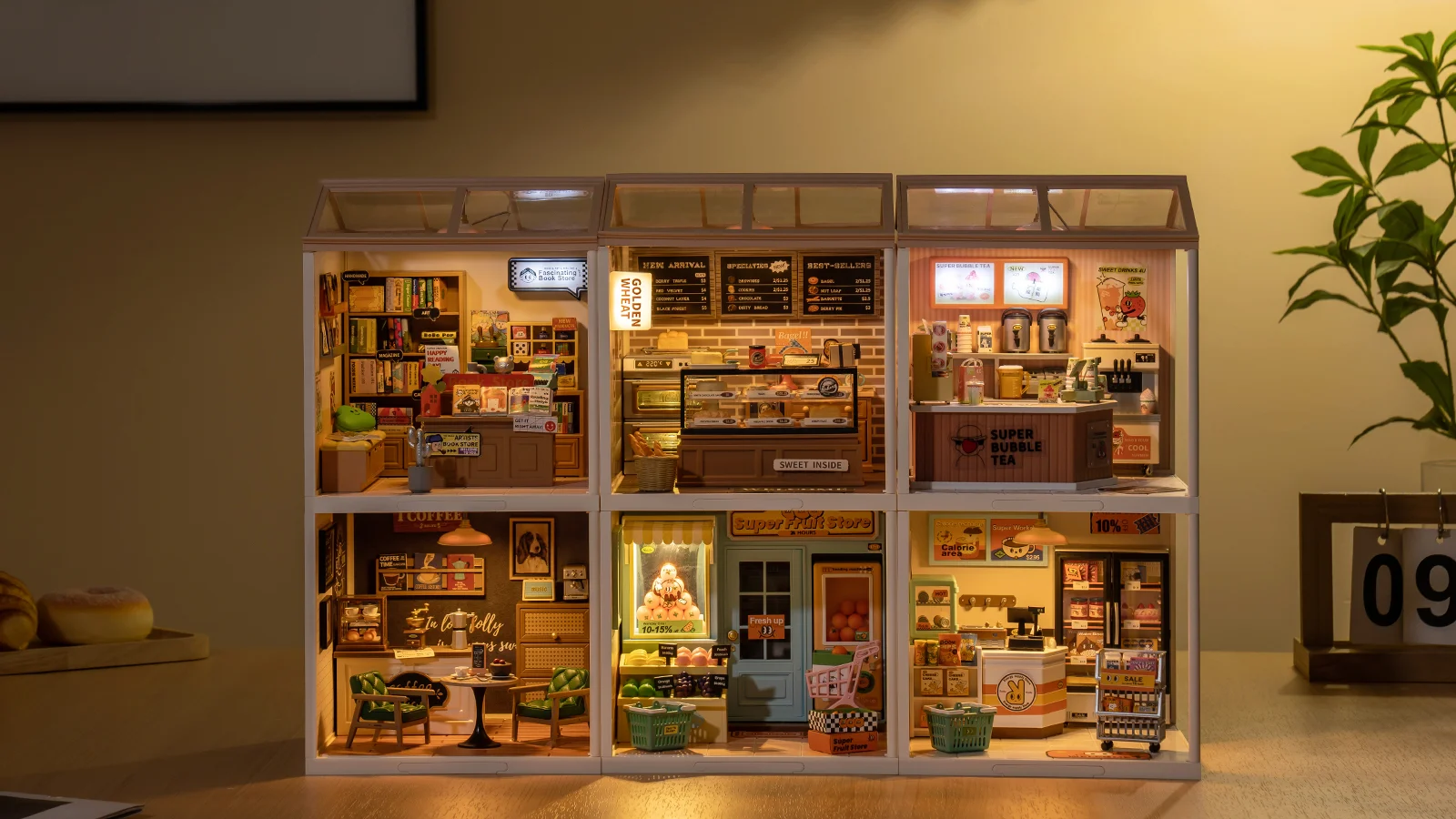 Easy Assembly (no coloring/glue needed):
The components are mostly finished - The whole cabinet is easy to put together, the key structure has been shaped, just snap on and use; peel off the back papers and the stickers can be pasted; cardboard are all directly keyed out, and carton files have been left with indentations for easy folding. The assembly itself does not require glue, but you can attach the glue to the bottom/back of the assembly to prevent displacement and provide stability.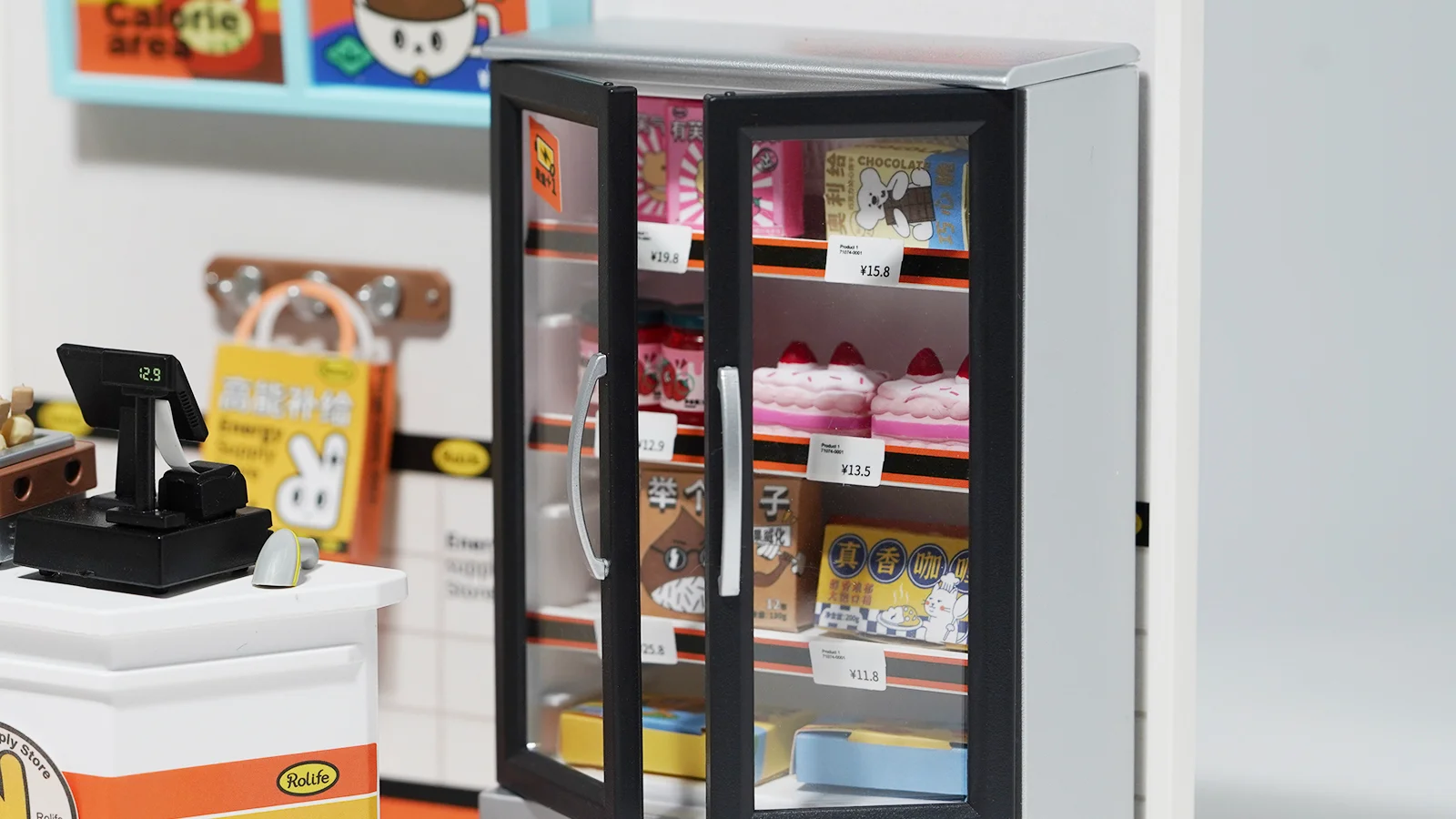 High quality & Playable Details:
Each single part(furniture) can be played. For example, Food cabinet can be opened and replaced, also can be put into its own food play, such as buns, and turn it into the breakfast cabinet; The cash register is equipped with exquisite small ticket and scanning gun to simulate collecting money and making change, etc.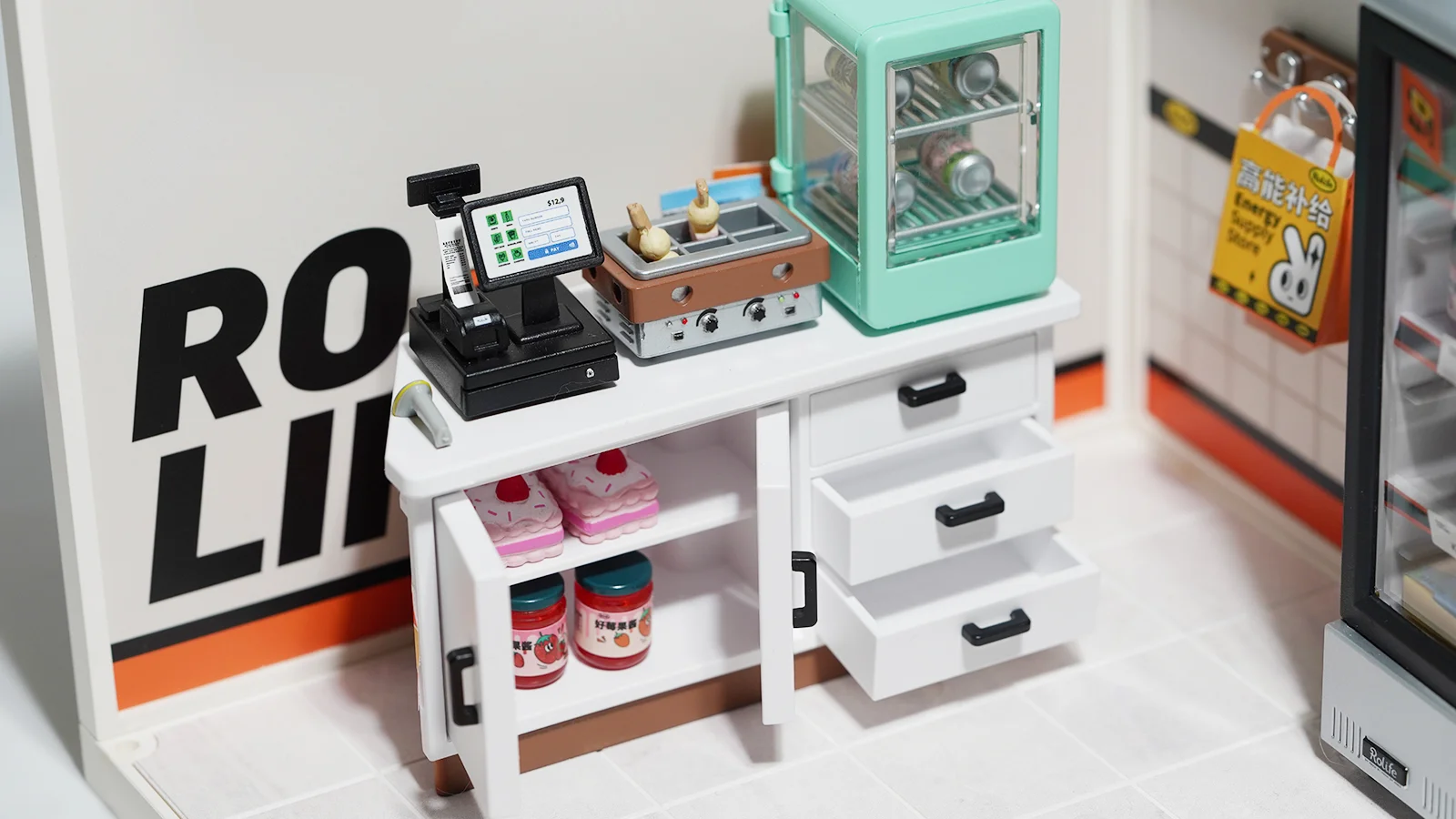 Ambient Light Set:
The product is equipped with a light set, and the battery box is beautifully concealed and placed on the back of the product in the image of an air conditioner. Turn on/off the light(s) with the touch switch: short press to control the switch, long press to adjust the brightness.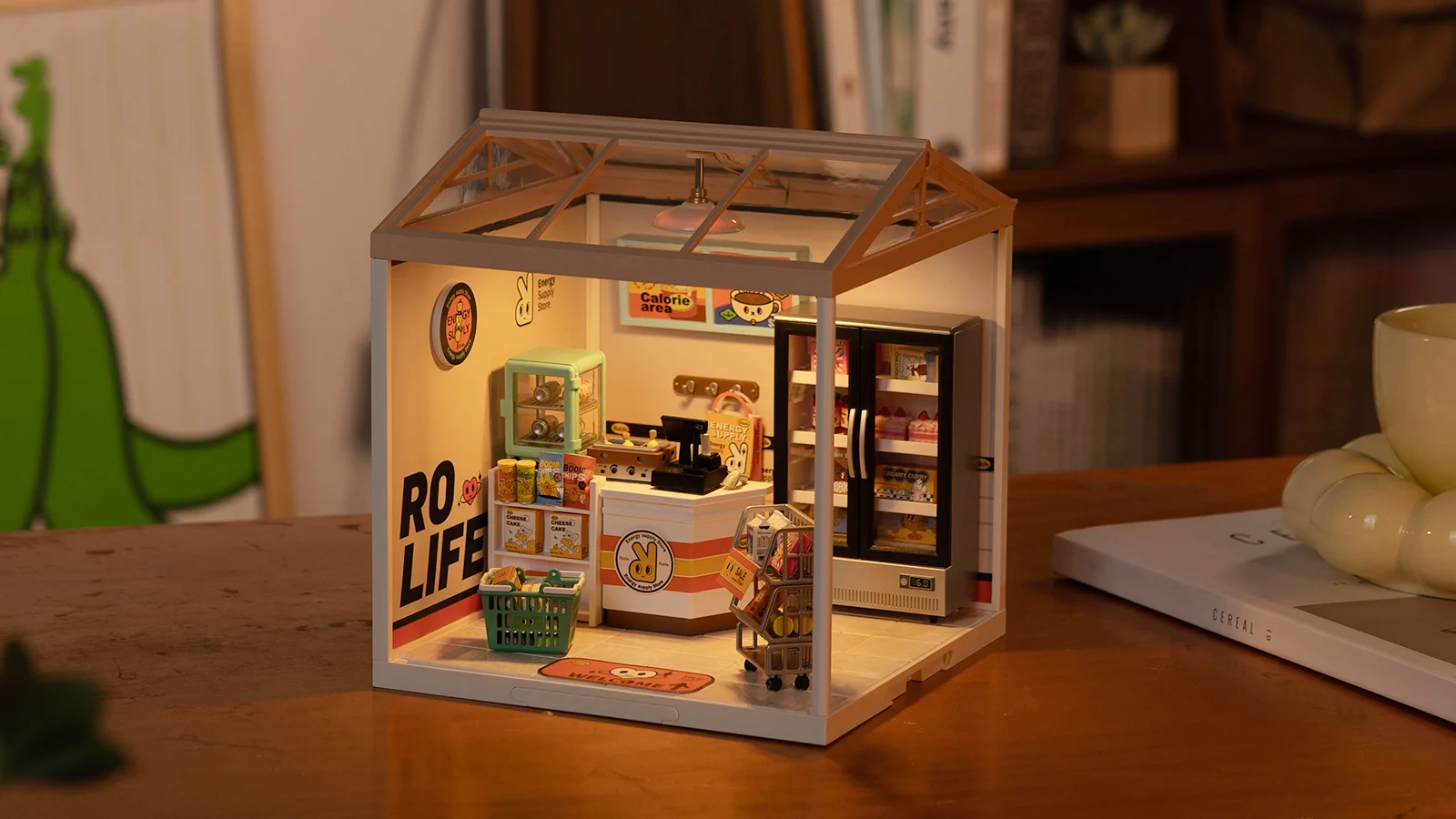 Specification
| | |
| --- | --- |
| Pieces | 102 |
| Assembly Time | 45min |
| Scale | 1:20 |
| Assembled Size | H:6.0"(15.2cm) W:6.4"(16.3cm) D:6.4"(16.3cm) |
Check our DIY Miniature House collection for more similar products!